McDonald's ordered to pay $355,000 for discriminating against legal immigrants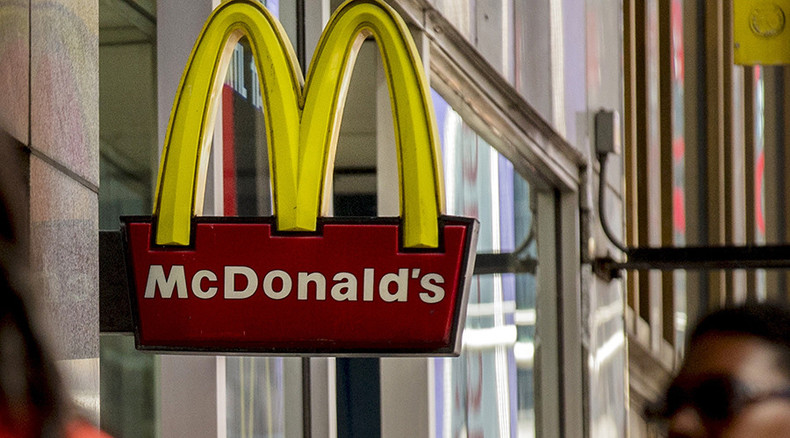 Fast food giant McDonald's has been ordered to pay $355,000 to the US government for violating federal law by refusing to accept expired green cards as legal proof of employment eligibility. The company will also forfeit back pay to affected employees.
"Requiring unnecessary documentation of individuals based on their citizenship or immigration status is discriminatory, and the Department of Justice will not hesitate to enforce the law and protect the rights of work-authorized immigrants," said Principal Deputy Assistant Attorney General Vanita Gupta, head of the Civil Rights Division, in a statement announcing the settlement.
"We commend McDonald's for its cooperation throughout this investigation and for committing to compensate its current and former employees who lost wages due to these practices."
After receiving complaints on its worker hotline that McDonald's was unfairly targeting lawful permanent residents, the Justice Department conducted an investigation. The complaints claimed the fast food giant was requiring lawful permanent residents to show new "green cards" when their original documentation expired – a practice that is apparently unlawful.
Investigators further found that the request for showing new documentation was only made to permanent residents and not US citizens, even when their documents had expired. In situations where the permanent resident card had expired, employees were told they could not work and some lost their jobs as a result.
"Employers cannot hold lawful permanent residents to a higher standard by placing additional documentary burdens upon them during the employment eligibility verification process," said Gupta.
Under the Immigration and Nationality Act, permanent residents can chose whatever valid documentation they want to establish their employment authorization, and as a general matter permanent residents are authorized to work whether their card expires or not. Employees cannot request additional documents from them once they begin working, even if the card expires.
Under the settlement, McDonald's will pay $355,000 in civil penalties to the US Treasury, undergo monitoring for 20 months, and train its employees on the immigration law's anti-discrimination provision. McDonald's will also compensate employees who lost work or their jobs between September 2012 and March 2015.
Former employees who were fired are eligible to get back pay at $8.88 an hour for about eight weeks, assuming 23 hours of work per week. That's a little more than $1,600 before taxes. People who lost work time will be compensated at the same hourly rate.
"We deny any wrongdoing in this matter, but in order to avoid further expense, and to cooperate with the [Justice Department's] Office of Special Counsel, we reached a settlement," McDonald's said in an email to the Chicago Tribune.
The settlement only applies to company-owned McDonald's restaurants, which account for about 10 percent of its 14,000 stores. The rest are owned by independent franchisees.