Japan's parliament passes Pacific trade pact despite Trump promise to pull US out
Published time: 9 Dec, 2016 10:37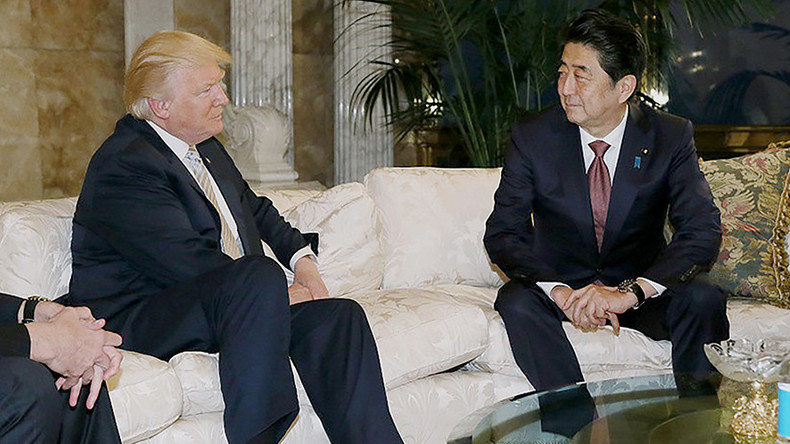 The upper house of the Japanese parliament has ratified the Trans-Pacific Partnership (TPP) trade agreement despite questions of US participation under the Donald Trump presidency.
The free trade deal aimed at linking a dozen Pacific Rim countries was backed by the lower house in early November. Now Japan's cabinet is expected to approve revisions related to the pact before ratifying it.
Japanese Prime Minister Shinzo Abe has been sharply criticized for pushing TPP-related bills through the lower house a day after Donald Trump won the US presidency.
The US President-elect has repeatedly pledged to pull his country out of TPP, and other trade pacts such as NAFTA (the North American Free Trade Agreement), which he thinks are damaging the US economy.
TTP was signed in February by the US, Japan, Malaysia, Vietnam, Singapore, Brunei, Australia, New Zealand, Canada, Mexico, Chile, and Peru after more than five years' negotiation. The countries account for more than 40 percent of the global economy and nearly a third of all world trade.
TPP aims to promote economic growth, trade benefits, investment and job creation through the collaboration of the members.
For TTP to come into force at least six original signatories have to fully ratify the pact. Also, they must represent 85 percent of the total GDP of the 12 original signatories.
READ MORE: Trump pledges to dump Pacific trade deal on first day in office

The US alone accounts for nearly 62 percent of the TPP member countries' gross domestic product, while Japan represents about 17 percent. That means that the deal cannot come into force without US ratification.
Abe hoped to change Trump's mind on TPP during their meeting in November. However, the US President-elect reaffirmed his position after unveiling his first 100-day plan in office.