Japan's Abe wants to talk Trump out of quitting TPP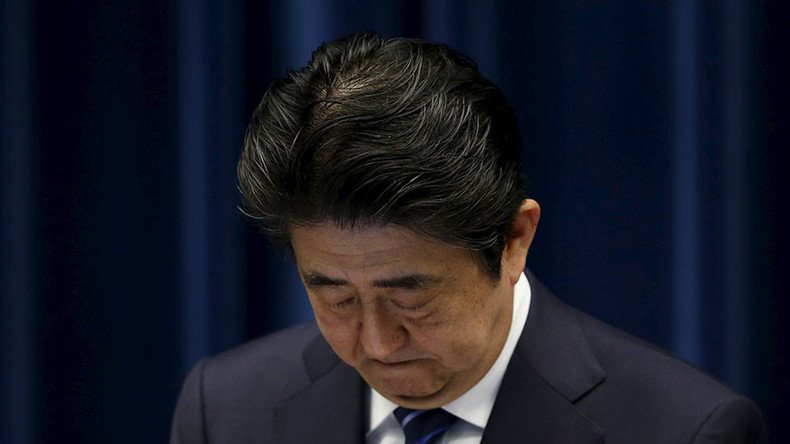 Japan's Prime Minister Shinzo Abe said he intends to ratify of the Trans-Pacific Partnership (TPP) trade deal despite President-elect Trump's promise to pull the US out of the agreement.
"We do not have to be affected by the other countries and blindly follow them. Japan needs to go by its own ideas and creeds. We cannot waver now," Abe said at the plenary session of Japan's Upper House of parliament.
However, the Japanese parliamentary opposition sharply criticizes the government's approach, describing its policy on TPP as a "total failure."
The deal had previously been approved by the Lower House of parliament, where the ruling coalition of the Liberal Democratic Party is in the majority as well as in the Upper House.
Last week, Donald Trump promised to withdraw the US from TPP that had been negotiated between twelve countries over seven years.
According to Trump, the TPP deal is "a potential disaster" for the US, as it hurts the country's competitiveness and takes jobs away from Americans.
The deal was signed in February by the US, Japan, Malaysia, Vietnam, Singapore, Brunei, Australia, New Zealand, Canada, Mexico, Chile and Peru.
TPP aimed to strengthen ties between the partners, which cover about 40 percent of the global economy, as well as to boost growth by reducing tariffs. Labor and environmental standards, copyrights and patents issues, as well as some other legal protections, were among the key measures accepted by the members.
READ MORE: China ready to play leading role in Asia-Pacific as Trump threatens to dump TPP
Japan's Prime Minister earlier admitted TPP was meaningless without US participation.
You can share this story on social media: