Renzi referendum damaged Italy's banking sector - Fitch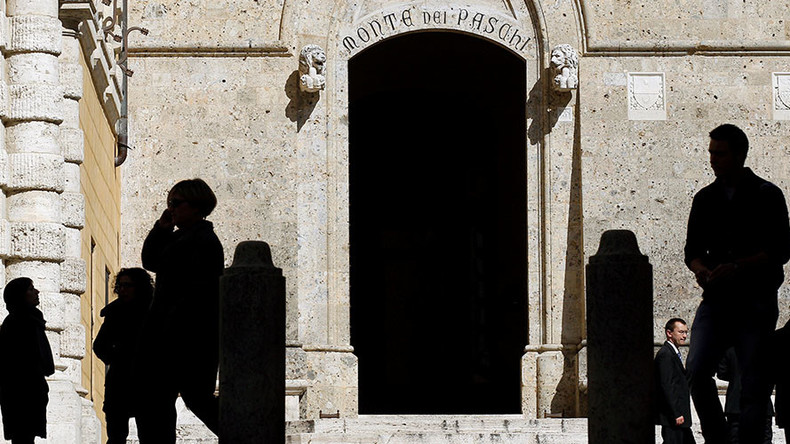 The Fitch credit rating agency has downgraded its outlook on Italian banks from stable to negative due to the persisting volume of non-performing loans.
"The negative outlook for the Italian banking sector reflects its increased vulnerability to shocks following the asset-quality deterioration in legacy portfolios… The very high levels of impaired loans have increased urgency and risks for Italian banks," Fitch Ratings says.
Read more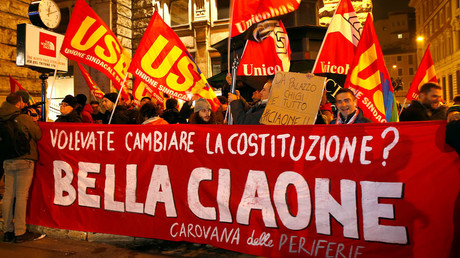 Profitability in the country's banking sector is also fragile, according to the agency. At the same time, reducing non-performing loan portfolios may cause losses that require additional capital.
"These are some of the factors driving the 2017 outlook to negative from stable. Problems for a small number of distressed banks raising capital have added to these pressures," the report reads.
The agency says that the outcome of Sunday's constitutional referendum has increased political uncertainty and may reduce the country's capacity to implement economic reforms.
"The risks from political instability were one factor that contributed to our revision of the outlook on Italy's 'BBB+' sovereign rating to negative in October," Fitch reports.
Plans on the recapitalization of Banca Monte dei Paschi di Siena and Unicredit could also be damaged by the referendum results, according to Fitch, with a negative impact on the broader banking sector, whose investment prospects have been significantly reduced in the current year.
"The sector's ability to access the institutional markets for funding and capital, which has become more difficult and expensive this year, could deteriorate further," according to the report.
READ MORE: Rescue deal ready for Italy's Monte dei Paschi bank

Last Sunday, Italians rejected proposals made by Prime Minister Matteo Renzi to reduce the powers of the Senate with 60 percent of voters saying 'No' to the reforms.
Renzi promised that he would step down if his proposed constitutional reform were not approved. However, Italian President Sergio Mattarella asked Renzi to delay his resignation until the 2017 budget is approved by parliament.