Putin wants Russian budget less dependent on oil
Published time: 1 Dec, 2016 14:38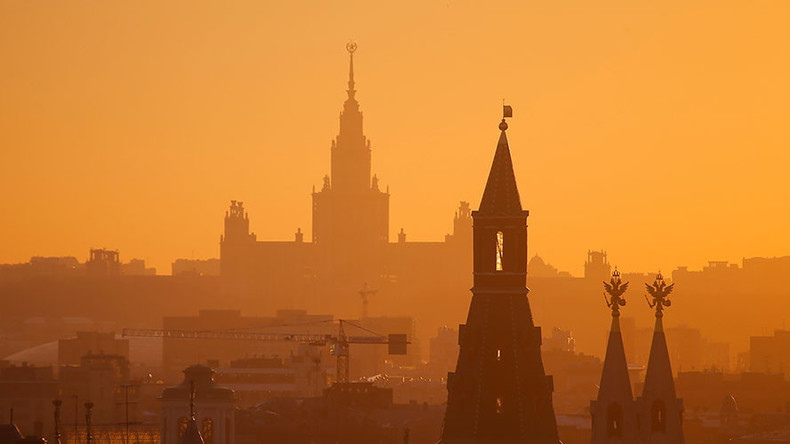 In his key annual speech, Russian President Vladimir Putin focused on sustainable economic growth based on domestic innovation that would help wean the country's budget off energy.
"I ask the government to consider issues on improving mechanisms that could ensure sustainable budget and finances, as well as the fulfillment of all our obligations, regardless of the external factors, including the prices of hydrocarbons," Putin said on Thursday in his annual Federal Assembly address.
The president pointed out other problems, including lack of investment, high tech, professional labor resources and competitiveness, as major reasons behind slow GDP growth.
READ MORE: 'Russia's economy has stabilized' – Putin
He ordered the government to develop a plan which will allow the Russian economy to grow at a faster rate than the world average by 2020.
Putin said the government and the Central Bank should jointly work out proposals for the development of the country's financial market. Any changes should be aimed at economic growth, and be carried out carefully to avoid macroeconomic imbalances and the so-called "bubbles," he added.
According to Putin, there are still fundamental problems that should be solved to revive the economy.
"I want to stress that stabilization does not mean an automatic transition to sustainable growth if we do not solve the underlying problems of the Russian economy we can get stuck at the zero level for years."
He added that inflation is expected to significantly fall this year from last year's 12.9 percent and may be below the record low of 6.1 percent seen in 2011.
"Next year, we can, in fact, reach the target mark of four percent. This is a significant prerequisite for achieving substantial growth based on a healthy economy," Putin said.