'Russia's economy has stabilized' – Putin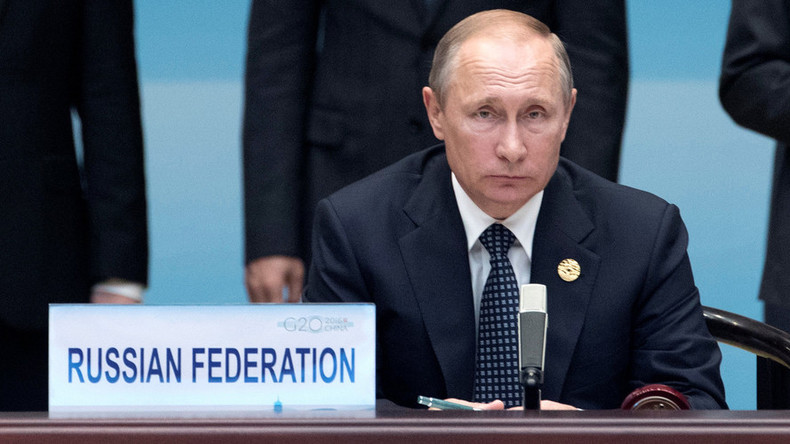 Russia's economy has stabilized, Russian President Vladimir Putin said at the opening session of the G20 summit in Hangzhou.
"With regard to our country, we consider [our efforts] insufficient and modest, yet our economy has in fact stabilized," Putin said.
"We have secured the reserves and reduced the outflow of money […] fivefold compared to last year, reduced inflation twofold, lowered the budget deficit to 2.6 percent.
We've kept the unemployment rate very low - 5.7 percent. External debt is also at a low level - only 12 percent a year," he added.
Putin also noted that Russia has been showing a small but steady growth in industrial production and other spheres, adding that Moscow plans to "continue to reduce the budget deficit […] and continue with the balanced [economic] policy to ensure macroeconomic stability and [improve] the business climate."
The president stressed that despite complaints by some world leaders of problems and difficulties within the world economy, a "slow, but positive economic recovery" can be observed today on a global scale.
The G20 summit started on Sunday in the Chinese Hangzhou, and prior to that, Putin took part in an informal BRICS countries meeting (Brazil, Russia, India, China, South Africa).