Russian factory activity moves from strength to strength
Published time: 1 Dec, 2016 10:20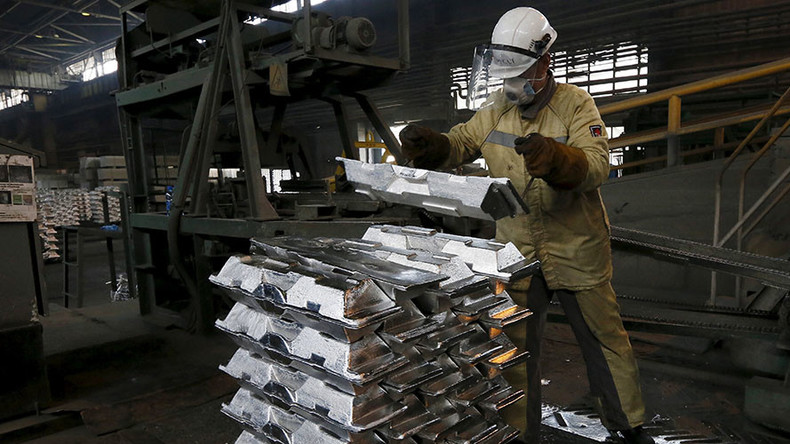 Activity in Russia's manufacturing sector in November expanded at the fastest pace in more than five-and-a-half years boosted by sharper growth in production and new orders, according to a Markit Economics survey.
The seasonally adjusted Purchasing Managers' Index (PMI) climbed to 53.6 in November from 52.4 in October. Experts expected the index to fall to 51.5.
A reading above 50 means expansion in the sector on a monthly basis, anything below indicates contraction.
"Russia's manufacturing sector is moving from strength to strength as we approach the end of 2016," said Samuel Agass, an economist at HIS Markit, commenting on the data.
"The latest figure continued a four-month sequence of growth and indicated a solid overall improvement in the health of Russia's manufacturing industry," the report read.
The analysts link the increase to stronger demand for Russian goods that is potentially showing up in solid production increases.
"Firms are also experiencing sufficiently low-cost pressures to allow them to solidly raise their buying activity in an effort to sustain this expansion," Mr. Agass commented.
The upturn in new orders marked the strongest level since January 2013. However, new export orders dropped again albeit at the slowest pace for three months.
At the same time, Russian manufacturers recorded a further decline in their inventories of finished goods.
"Faced with a greater number of incoming new projects, Russia's manufacturing sector recorded a further accumulation of outstanding business in November," according to the report.
Besides, the growth rate of incomplete work was the sharpest since August 2006.
"On the price front, rates of inflation in both input and output prices remained muted in comparison to their long-run averages during November," Markit Economics reports.
At the same time, Russia's manufacturers cut their workforce numbers for the fifth straight month.
READ MORE: Washing machines making clean work of Russian exports

Purchasing of raw materials and semi-finished goods by the country's producers continued to increase in November. But pre-production inventories are still declining at a substantial pace.
"November's solid upturn makes for a stark contrast from the beginning of the year, when firms were struggling to contend with waning demand and steeper cost inflation. Now, moving into December, the sector is on course to enjoy its strongest quarter for almost six years," Mr. Agass said.