'Made in Russia' could be coming to a store near you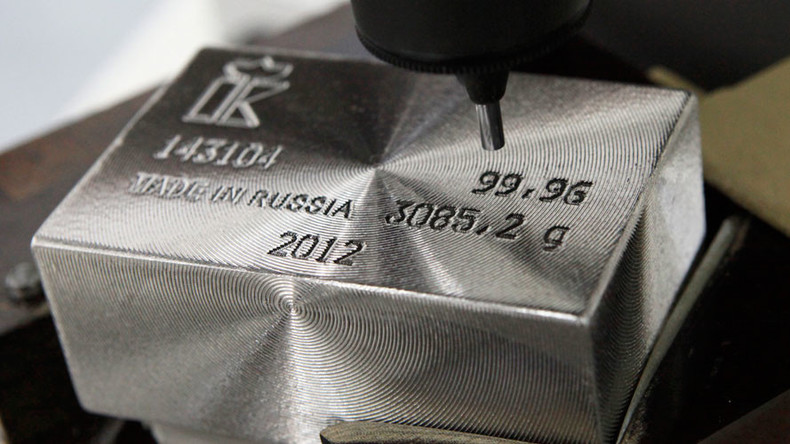 The currency crisis and a drop in real wages make Russia attractive for foreign manufacturers searching for cheaper labor costs. Besides providing jobs, this could make the country a regional production hub in the near future.
The Russian currency lost about 40 percent against the US dollar in the past two years following the collapse in global crude prices, leaving the ruble about 30 percent below its peak in June 2013.
Last year, Russian salaries in dollar terms slid below wages in Brazil, China and members of the former Eastern bloc such as the Czech Republic, according to the Moscow-based Higher School of Economics.
That makes Russia a broadly competitive platform for new plants and factories. For example, South Korea's Samsung has begun exporting Russian-made washing machines to 20 European countries. The Wrigley subsidiary of US confectioner Mars has started producing Juicy Fruit chewing gum at a facility in St. Petersburg.
In the last ten months, industrial output has risen 0.3 percent, which appears to show a turnaround in the country's declining factory production, according to new data. The Economy Ministry expects an annual increase of 0.4 percent after a contraction of 3.4 percent last year.
"This is a strong statement that we can do something really competitive from Russia. Russian suppliers are competitive today mainly because of the currency situation. I don't think this is temporary," said Magnus Benon, head of purchasing operations in Russia for IKEA, the world's largest furniture retailer, as quoted by Bloomberg.
The current conditions can allow Russia to crack the problems bolstered by years of ruble appreciation and wage increases that outstripped gains in productivity. The country may vie to become a regional production hub in the short-term.
"The goal of our manufacturers in Russia is to create alliances with foreign companies, to become part of regional and global chains of added value and thus to increase not only the country's competitive potential, but also its export potential," said Yaroslav Lissovolik, chief economist at the Eurasian Development Bank. He even suggests Russia may become the region's factory.