Russia wants to restore Europe business ties, but Brussels shows no goodwill – economy minister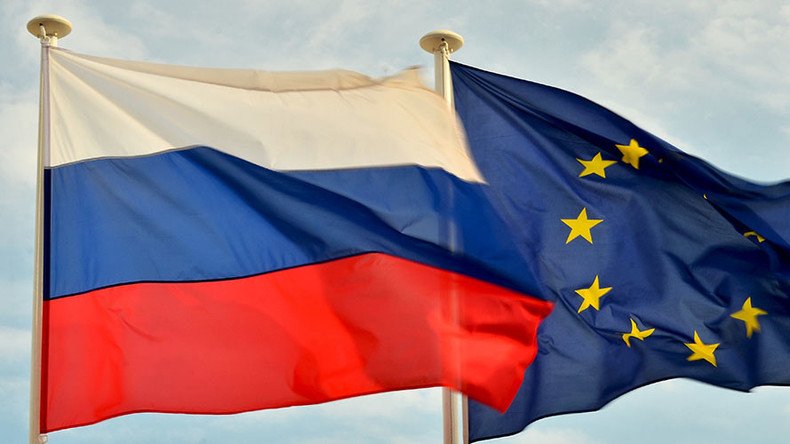 Moscow seeks to abolish mutual restrictions with the EU, but Brussels doesn't show commitment to the matter, Economic Development Minister Aleksey Ulyukaev told Italian business leaders in Rome on Tuesday. Italy has been opposing anti-Russian sanctions, calling them counterproductive.
"As for cars, clothing and furniture, there are no imports restrictions. The restrictions apply to agricultural products. They're probably quite significant," Ulyukaev said.
"But this is not our choice. The best solution is to mutually waive these limitations, we would welcome it, but unfortunately our partners – including the European partners – are not showing goodwill here," he added.
Italian businesses have been seeking ways to continue delivering their products to the Russian market despite the restrictions. For example, investors from Italy plan to build a buffalo farm and a mozzarella production plant in Crimea, aiming to put €300 million (US$337 million) into the enterprises.
Italian Prime Minister Matteo Renzi openly criticized anti-Russian sanctions at an EU summit in October and spoke against their expansion.
"We should do everything possible for a peace deal in Syria, but it's difficult to imagine that this should be linked to further sanctions on Russia," Renzi said, as cited by Reuters.
In July, the Italian province of Tuscany unanimously backed a resolution urging the lifting of anti-Russian sanctions. The region followed footsteps of Lombardy, Veneto and Liguria, who have acknowledged right for self-determination of the people of Crimea, who voted to leave Ukraine and reunite with Russia in 2014.
Trade relations between Russia and the EU have significantly deteriorated since 2014, when Europe accused the Kremlin of fueling the Ukrainian crisis and imposed several rounds of sanctions. The restrictions targeted Russia's banking, energy and defense sectors. In response, Russia imposed a food embargo targeting countries that joined anti-Russian sanctions.
You can share this story on social media: