Italy to localize production in Russia to avoid food embargo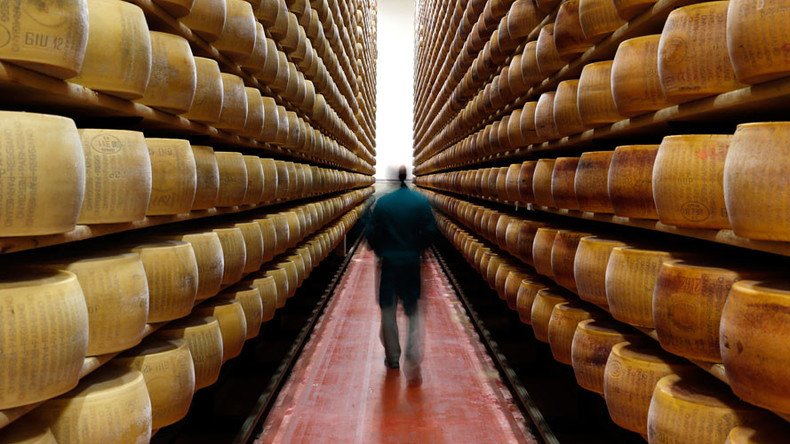 The Russian Agricultural Ministry has offered Italian producers 29 investment projects about to start in nine Russian regions. They could be going by October says the Italian Deputy Minister of Agriculture Giuseppe Castiglione, Izvestia daily reports.
Another round of talks is planned for June to discuss specific Italian inspired projects.
"In February, we offered to join efforts, deploying Italian investment and technology and our resources as well as investment opportunities," the Russian ministry told Izvestia without disclosing details.
Aided by Italian investors Russia want so start production of gorgonzola and ricotta cheeses as well as poultry and livestock feed. There are also plans to build a trout farm and grow fruit and vegetables; the newspaper quotes an unknown source.
Italian agricultural producers have reportedly lost €900 million because of the Russian food embargo. The new projects are seen as a chance to export investment and technology instead of the banned products.
Italy wants to cooperate to improve the efficiency of Russian agriculture and expand its own opportunities for international partnership, according to Mr. Castiglione.
"We are interested in the cooperation to overcome the hard period we entered because of the sanctions," said the minister.
Some projects supported by Italian investors are operated by Russian private companies, according to Russia's trade representative in Rome Igor Karavaev.
The production of almond oil might be started by Italians in the Krasnodar region. Investors from Italy also plan to build a buffalo farm and a mozzarella production plant in Crimea, aiming to put €300 million into the enterprises. Earlier this month Italian businessmen voiced plans to build greenhouses and develop wine growing, livestock breeding and the processing of agricultural goods on the peninsula.
Trade relations between Russia and Europe have significantly deteriorated since 2014, when Brussels accused Moscow of fueling the Ukrainian crisis and imposed several rounds of sanctions. The restrictions targeted Russia's banking, energy and defense sectors. In response, Moscow imposed a food embargo targeting countries that joined anti-Russian sanctions.
You can share this story on social media: