Heckler & Koch to stop selling arms to non-NATO countries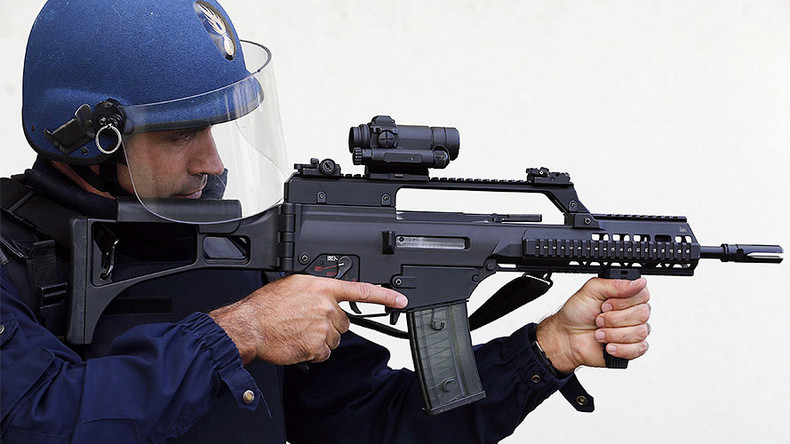 German weapons manufacturer Heckler & Koch will no longer supply countries outside NATO, reports the DPA news agency. The company is reportedly facing difficulties in obtaining government approval for such contracts.
Heckler & Koch will seal deals only with 'green' states that are democratic and free from corruption and are members of NATO or partners of NATO members the company said as quoted by the agency.
The move will rule out defense contracts with Saudi Arabia, Mexico, Brazil, India and even NATO member Turkey. The gun maker has reportedly assessed those countries as 'yellow.'
Company products like the G36 assault rifle are standard issue for armies worldwide. However, sanctions imposed on arms exports to the Middle East had a huge negative impact on the weapons maker's business with a 90 percent collapse in operating earnings last year.
Last year, Heckler & Koch sued the German government over a dispute concerning exports of components needed to manufacture the G36 assault rifle to Saudi Arabia. The company had to wait more than two years for approval.
Despite concerns over human rights abuse in the Gulf kingdom, the deal was approved in 2008, but two years ago the German authorities changed its approach to arms exports.
Since taking office in late 2013, German Economy Minister Sigmar Gabriel has been looking to discourage selling tanks and small arms, in particular, saying that assault rifles are weapons of choice in civil wars across the globe.
Heckler & Koch is currently awaiting German government approval on dozens of other weapons export deals.
Germany is the world's fifth-biggest arms exporter, according to the SIPRI research institute with 80,000 people employed in the industry.
Last year, Heckler & Koch was accused of illegally exporting assault rifles to Mexico. The company had also shipped nearly 4,800 guns to countries where exports are banned due to suspected police corruption and human rights abuses, according to a report from the Cologne-based Customs Criminal Office.
You can share this story on social media: