US net exporter of natural gas for first time in 60 yrs
Published time: 29 Nov, 2016 11:03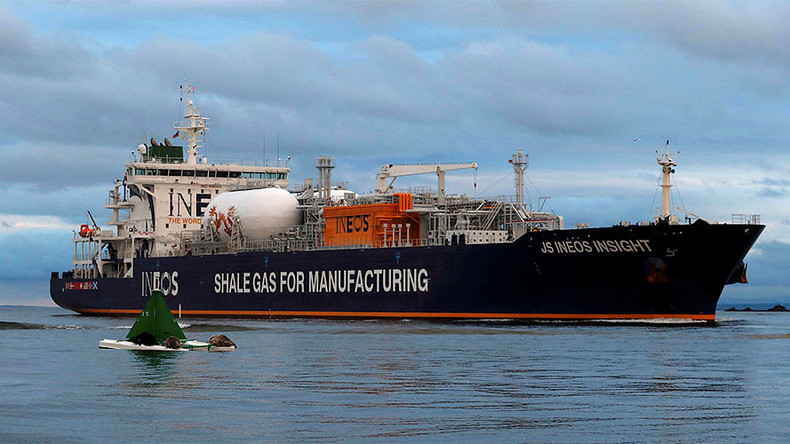 The US has reached a new energy milestone after the volume of the natural gas exported in November exceeded the amount imported during the same period.
The country has become a net exporter of natural gas for the first time in nearly six decades, according to the US Energy Department.
Gas exports totaled 7.4 billion cubic feet per day this month, compared to the 7 billion cubic feet per day the country imported, according to data from S&P Global Platts.
The record numbers were reached less than a year after the US Congress lifted a 40-year ban on crude oil exports.
Global producers are having to deal with the growing impact of the US energy sector that is rapidly expanding its market share to recoup losses after an extended period of low prices.
READ MORE: Washington lifts ban on oil exports

"It's indicative of things to come. Natural gas is going to be taking on the characteristics of a global-macro market, like crude, where global factors will influence what happens to gas," said Sid Perkins, managing partner at the brokerage Ion Energy Group, as quoted by the Wall Street Journal.
According to analysts, the US could become a net importer again due to the wave of cold weather that may trigger demand for liquefied natural gas on the domestic market. At the same time, the surge in overseas sales benefits the growth of the industry that produces more than the local market can consume.
US natural gas exports grew by more than 50 percent in the last six years. According to Citigroup estimates, the US will sell abroad gas equal to as much as a fifth of its annual consumption within four years. The country will reportedly become the world's third-largest producer of liquefied natural gas for export by 2020.
The buyers of US gas are Canada and Mexico, the country's North American Free Trade Agreement partners. Exports to Mexico in August reached a record six percent of total US gas production, according to the Energy lnformation Administration (EIA). Canada purchased 2.5 percent of production in the same period, a figure which has been relatively steady in recent years.