US firm inks first crude export deal in four decades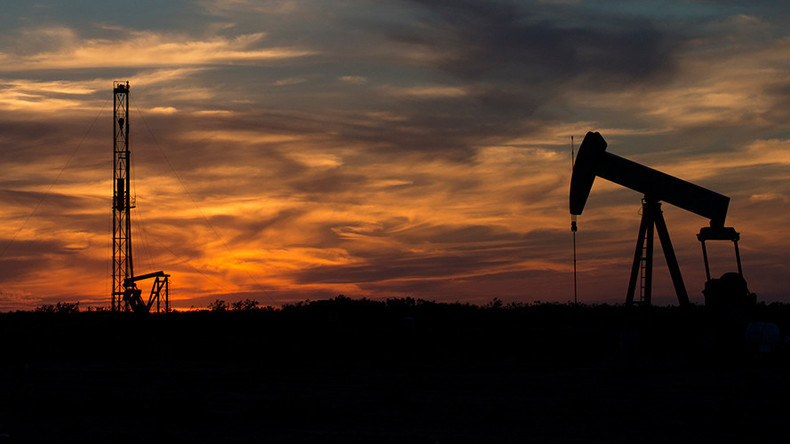 American oil company Enterprise Products Partners has announced the first US crude oil export shipment after the country lifted its 40-year ban.
Some 600,000 barrels of light sweet crude pumped in South Texas will be loaded onto a tanker in the first week of January, according to the company. The tanker belongs to a Dutch oil-trading titan Vitol Group which is buying the crude. It will head to a Vitol subsidiary's refinery in Switzerland, which supplies diesel and other fuels to Northern Europe, the Wall Street Journal cited a person familiar with the matter.
"We are excited to announce our first contract to export US crude oil, which to our knowledge may be the first export cargo of US crude oil from the Gulf Coast in almost 40 years," said Jim Teague, chief operating officer of Enterprise's general partner.
While American oil producers are enthusiastic about Washington's decision to lift the oil export ban, they face difficult obstacles. Low oil prices on the global market will prevent some private producers from selling on their product abroad. It makes more sense for smaller operators to temporarily seal their oil wells instead of selling more crude at a loss.
READ MORE: Oil & gas 'zombies' on the rise as US oil production set to decline through 2016
The other problem is that despite being a major oil producer, the US still heavily relies on crude imports. The US produces 9.4 million barrels per day while consuming nearly 20 million barrels. Therefore the country cannot be a significant crude exporter and will instead export relatively small amounts of light crude.
"It's universally agreed in the short-term we won't see a flood of ships leaving for foreign ports because the economics aren't right," Sandy Fielden, director of energy analytics at RBN Energy was cited as saying by Reuters.
Last week, US President Barack Obama signed a bill lifting crude export restrictions which were introduced in 1975 in the middle of the energy crisis. The restrictions followed OPEC's oil embargo on the US and other countries backing Israel during the Arab–Israeli war of 1973. In the face of embargo-related high oil prices, Washington eased the limits on oil imports and ordered an export ban.