Washington lifts ban on oil exports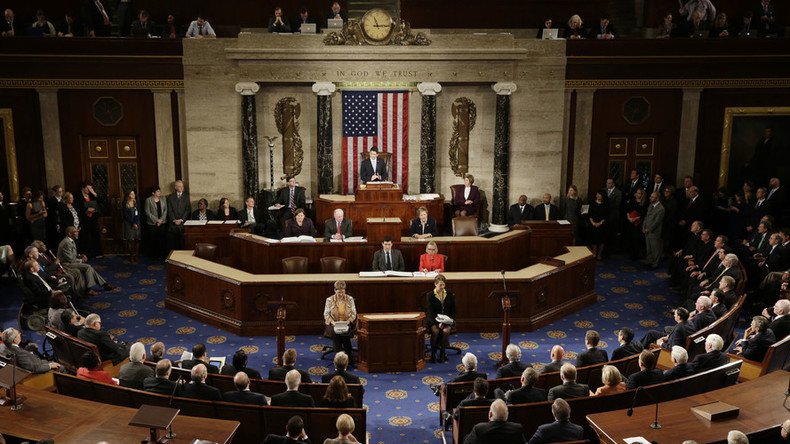 US President Barack Obama signed a bill on Friday lifting the 40-year ban on oil exports. Crude prices fell to their lowest level since 2004 with US benchmark WTI trading at $34.45 per barrel and Brent at $36.46 a barrel as of 07:00am GMT on Monday.
For nearly two years US oil producers have been lobbying Congress to lift the ban on oil exports, claiming it would eliminate market distortions and stimulate the US economy.
However, American crude producers may not be willing to export oil if the price stays low. If a barrel is more expensive to produce than the market price, it is more likely that US oil companies will slow production and keep it on the domestic market.
"It would be a function of market conditions," the chief executive of US oil company Hess Corporation John Hess told the Wall Street Journal. "But I think over time, definitely; if the market signals were there, we would have that option," he added.
The crude export restrictions were introduced in the US in 1975 in the middle of the energy crisis. They followed OPEC's oil embargo of the US and other countries backing Israel during the Arab–Israeli war of 1973. In the face of embargo-related high oil prices, Washington eased the limits on oil imports and ordered an export ban.
The volume of oil production in the United States has almost doubled in the last ten years as a result of the country's shale oil boom. Statistics from the US Department of Energy show that last December the average daily production reached a record 9.4 million barrels of oil per day. In 2015 production stayed at the same level due to falling oil prices. The total amount of oil pumped this year is estimated at 486 million barrels.
High oil production helped to lower gasoline prices in the US to 2009 levels. Gas is now less than $2 a gallon in many regions, and is expected to average $2.36 next year, according to US Energy Information Administration.
You can share this story on social media: