OPEC split on production cut as Russia skips meeting
Published time: 29 Nov, 2016 09:36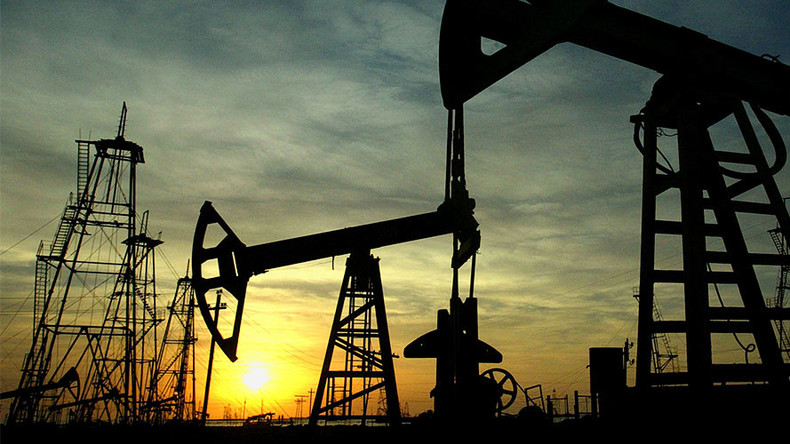 Russia will not attend the Organization of the Petroleum Exporting Countries (OPEC) meeting on Wednesday. The world's largest oil exporter outside OPEC wants the cartel to first agree on a production cut within the organization.
"Visiting Vienna is not necessary. We need OPEC to hold a meeting, and if any agreement is reached, we will make a deal very soon," said Russian Energy Minister Aleksandr Novak on Tuesday.
Novak has said Moscow is only prepared to freeze production, which was at the highest since the Soviet-era peak, averaging 11.2 million barrels per day (bpd) in October. According to Novak, the Russian contribution to a possible OPEC deal would be scrapping a planned 200 to 300 thousand bpd increase in production next year.
As Bloomberg reports, the ten hours of OPEC negotiations with Iraq and Iran were fruitless on Monday, as the countries continue fighting for every last barrel.
The deal being brokered aims to cut 1.2 million bpd from October levels. Iran is said to have suggested a 200,000 bpd production increase for itself. This would boost the country's output to 3.975 million bpd, very close to pre-sanctions levels. Saudi Arabia insists Iran should cap production at 3.707 million bpd, roughly its current level. Overall OPEC production in October was 33.82 million bpd.
Saudi Arabia's Energy Minister Khalid al-Falih said on Sunday the oil market would rebalance itself in 2017 even if producers don't cut. It is the first time the Saudis admitted the possibility a production cap agreement might not be reached.
"Saudi Arabia and Iran are all playing very strong negotiation tactics. The problem for Saudi Arabia is that this isn't the 1980s and 1990s when it could use its clout and expect others to follow. Today members like Iran and Iraq are equally strong and their agenda is to ensure they get a large market share," Abhishek Deshpande, chief energy analyst at Natixis SA told Bloomberg.
If the deal is signed after all the setbacks, it will likely push oil prices quickly above $50 per barrel, said Goldman Sachs and Barclays. On Tuesday, they were down slightly with Brent crude trading around $48 per barrel and WTI below $47.