Gold prices buckle under the mighty dollar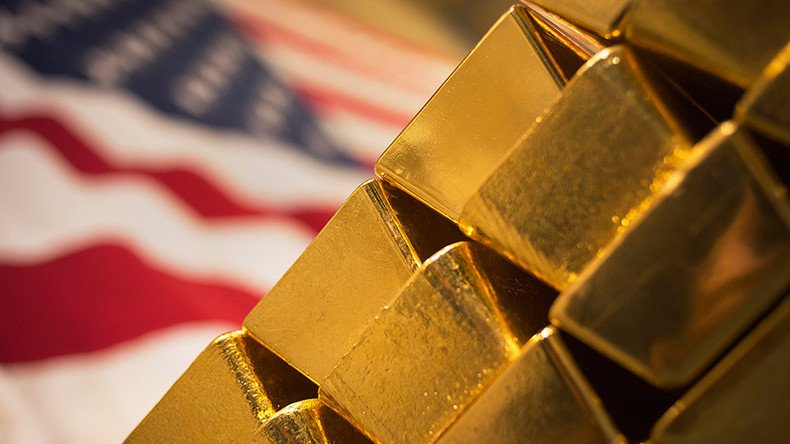 Gold prices have fallen to a nine-and-a-half month low as the US dollar continues to rally to its strongest level against major currencies in nearly 14 years.
Spot gold was down 0.4 percent at $1,178 per ounce by 6:04am GMT. US gold futures dropped 1.4 percent to $1,172, after touching its lowest point since the beginning of February at $1,170 per ounce.
Lifted by American bond yields, the dollar rose to an eight-month high against the yen.
"The dollar has been really strong this morning and is pushing high. The Shanghai arbitrage is trading a $25 dollar premium, which seems to be suggesting that there is selling from Asia rather than buying," said an investment bank trader commenting on the dollar run, as quoted by Reuters.
The precious metal crashed in November due to investor concerns over President-elect Donald Trump's promises to boost infrastructure spending and revive the economy.
The move pushed US equities to record highs. The prospect of tightening monetary policy by the US Federal Reserve is also strengthening the US currency.
"After Trump won the presidential election, the market sentiment has been changing dramatically. Gold is being pushed down by the stronger dollar and an interest rate rise. Investors are looking to buy more risky assets rather than gold as a safe haven," said Tetsu Emori, president of Emori Capital Management as quoted by Bloomberg.
The 10-year Treasury yield gained about 3 basis points to 2.382 percent from the previous close on Wednesday.
READ MORE: Markets recover after early losses as Trump elected 45th US President

"The dollar is firm and triggering some selling. There were some stops around $1,180, and they were all taken," said Ronald Leung, chief dealer at Lee Cheong Gold Dealers in Hong Kong, stressing that there had been some physical buying, but it didn't help the precious metal.
Spot gold is expected to drop to $1,172 an ounce, as the support at $1,184 does not look to hold, according to Reuter's technical analyst Wang Tao.
You can share this story on social media: