US dollar hits 13-yr high on Trump economy boost expectations
Published time: 18 Nov, 2016 10:04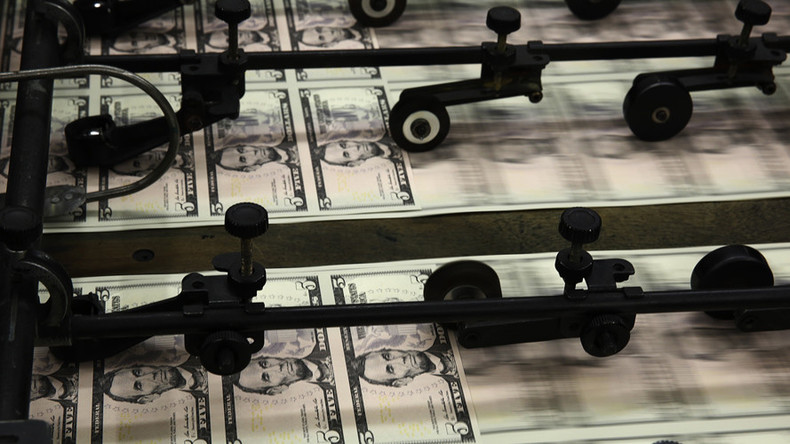 The greenback surged to its highest level against major currencies in more than 13 years and US debt yields hit near one-year high on investor expectations the Donald Trump presidency will boost the US economy.
The dollar rose above its so-called "double top" seen in March and December of 2015, hitting the highest level since 2003. A double top is a term used by analysts to describe the rise of a stock, a drop, another rise to the same level as the original rise, and finally another drop. Breaking the double top is considered as a bullish sign.
"The United States has been leading globalization but now voters said they had enough. They said they want to stop the fall in their wages with fiscal spending and protectionism. This is a very, very big change in trend," said Masayuki Kichikawa, chief macro strategist at Sumitomo Mitsui Asset Management, quoted by Reuters.
The growing yields were also propped up by the US Federal Reserve, as Fed Chair Janet Yellen told the Joint Economic Committee of Congress on Thursday Trump's win will not change Fed policy, and a rate rise is possible "relatively soon."
Inspired by a meeting between Donald Trump and Prime Minister Shinzo Abe, the Japanese Nikkei index rose to a 10-month high before closing up 0.6 percent. This was Trump's first meeting with an international leader after the election. Abe said they had a "very candid discussion" and is "convinced that President-elect Trump is a leader we can trust."
UK's FTSE 100, Germany's Dax and France's CAC 40 opened lower on Friday, all trading less than a half percent in red.
Gold is hovering around 12-month low at $1,205.9 per ounce. Oil prices were dragged down by a stronger dollar with Brent trading 62 cents lower at $45.87 per barrel and WTI down 70 cents at $44.71.