Putin optimistic about OPEC deal to cap oil output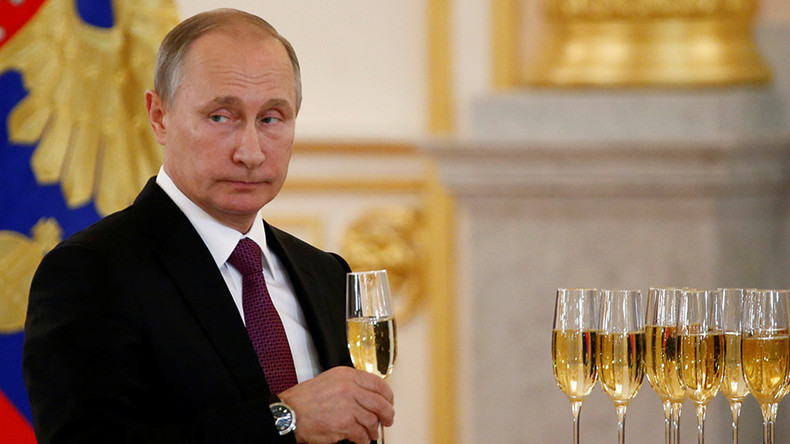 Russian President Vladimir Putin said he believes the Organization of the Petroleum Exporting Countries (OPEC) will reach an agreement later this month to curb crude production.
"Whether an agreement will be reached, I can not say one hundred percent, but there is a strong likelihood that it will be achieved," Putin told reporters on Sunday after he attended the Asia-Pacific Economic Cooperation summit in Lima.
"The main contradictions within OPEC if not yet eliminated can be eliminated," added the Russian president.
"As for Russia, there is no difficulty for us to freeze production" at current levels, said Putin, confirming his statement in October at the World Energy Congress in Istanbul.
Last month, Russia recorded its highest oil production output in 25 years, pumping 11.2 million barrels per day. The country also reportedly earned an extra $6 billion in October thanks to price spikes during the negotiations with OPEC.
Oil prices got a boost from Putin's words on Monday. Brent crude was up 75 cents at $47.65 per barrel, while a barrel of US benchmark West Texas Intermediate was 72 cents higher at $46.41, as of 10:00am GMT.
The OPEC deal has become more feasible, as the main stumbling block Iran is likely to be given an exemption from a production cut if it agrees to freeze output, Reuters reports. Tehran wants to get back its market share, lost during international sanctions over its nuclear program.
"Crude oil will continue to be driven by headlines as the November 30 meeting regarding production cuts draws closer," ANZ bank said.
Barclays said any OPEC agreement next week will not help the oversupplied market to rebalance.
"We expect OPEC to agree to a face-saving statement... (but) US tight oil producers can grow production at $50-$55 (per barrel) and will capitalize on any opportunity afforded to them by an OPEC cut," the bank said.
You can share this story on social media: