German economy slows on weak exports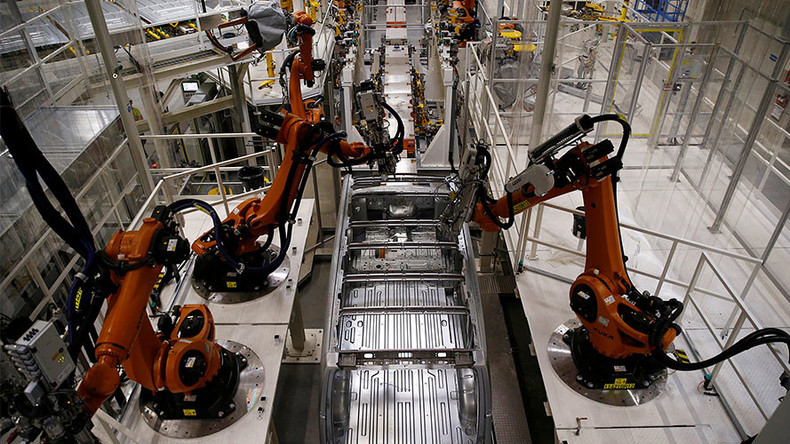 The growth of Europe's largest economy, Germany, has slowed more than expected in the last quarter as foreign trade waned, the Federal Statistics Office said on Tuesday.
Gross domestic product (GDP) expanded by 0.2 percent in the three months through September, below the expected 0.3 percent rise.
Germany's GDP was down from 0.4 percent in April-June and 0.7 percent in January-March. The German economy's third quarter growth was 1.7 percent a year ago.
Last quarter's expansion was driven primarily by domestic demand as both government and private consumption spending rose, according to the statistics office.
Companies spent less on new machinery and equipment, although construction output rose.
"Foreign trade had a downward effect on growth. Exports were slightly down while imports were slightly up compared with the second quarter of 2016," the federal statistics said.
The Economy Ministry said exporters were struggling as the global economic environment was dragged down by uncertainty following the Brexit vote and DonaldTrump's victory in the US presidential election.
Bundesbank President Jens Weidmann said after Trump's election that "pronounced political uncertainty" was weighing on growth prospects, raising the "question of how much protectionism and isolationism will determine the future political agenda."
Read more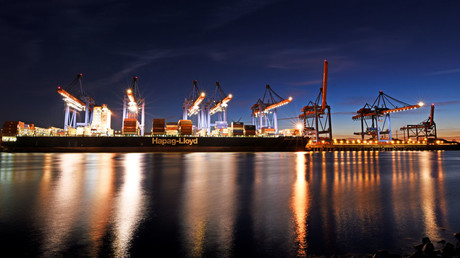 Economists warn that Germany's weak performance may drag down the wider eurozone growth rate. Germany performed rather weaker than Britain, which grew by 0.5 percent in the last quarter, or the US and the Netherlands which expanded by 0.7 percent.
Some experts predict the German economy will pick up in the fourth quarter of the year.
"The third-quarter growth rate is neither exciting nor alarming," said VP Bank economist Thomas Gitzel. "Early indicators suggest that things are looking up again and that we might well see a stronger performance in the final quarter of 2016."
Last week, the European Commission cut its 2017 growth forecasts for the euro area to 1.5 percent from the 1.8 percent predicted in May.