Oil prices dip on OPEC oversupply & US rig count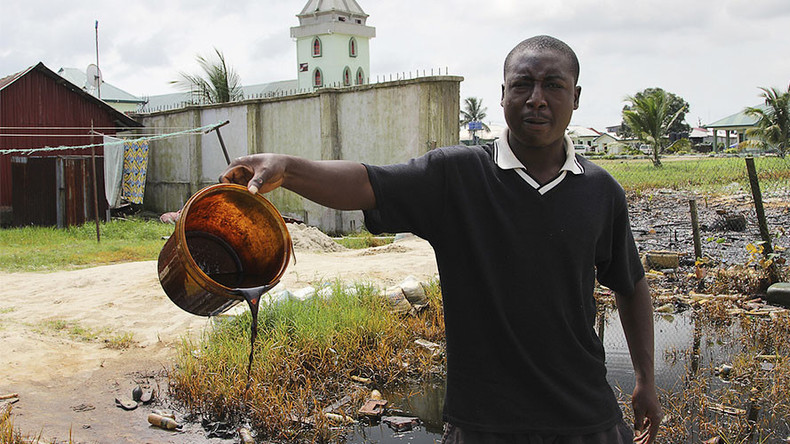 OPEC hit record production of 33.64 million barrels per day (bpd) in October, up 240,000 bpd from the month before. Combined with a rising US rig count, oil prices continue hovering near quarterly lows on Monday.
Brent crude has seen a 15 percent decline since last month, trading at near $45 per barrel. US oil benchmark West Texas Intermediate fell below $43 per barrel, down almost 14 percent since October.
"Overall the market is seen heading lower because of a strong dollar," said Kaname Gokon at brokerage Okato Shoji in Tokyo.
Oil prices are also under pressure over rising doubts OPEC can reach a deal to cut or freeze output at the November 30 meeting in Vienna.
Last week, Reuters reported that if Iran refuses to join the deal, Saudi Arabia might strike back by significantly upping production.
"The Saudis have threatened to raise their production to 11 million barrels per day and even 12 million bpd, bringing oil prices down, and to withdraw from the meeting," an OPEC source said. OPEC senior officials later denied this.
Tehran opened three oil fields producing more than 220,000 barrels per day on Sunday, as it continues to push output to pre-sanctions levels.
Saudi Energy Minister Khalid al-Falih said on Monday the deal to cut production reached in September is still on the table, according to Algeria's state news agency.
BMI Research said in a note that OPEC will not reach a deal, as the victory of Donald Trump, who is a strong opponent of US energy independence will make the cartel renew the war for market share.
Weekly data from Baker Hughes shows US rig numbers up by two, marking an increase in 21 out of the last 24 weeks.
You can share this story on social media: