France, China to help develop Iranian gas fields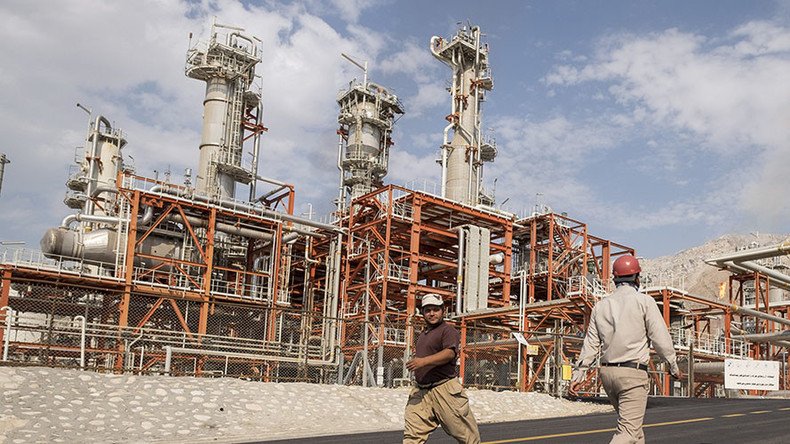 French company Total and China's CNPC are to sign a major deal with Iran for the development of its gas fields. This will mark the first Western and Chinese energy investment in the Islamic Republic since the loosening of international sanctions in January.
"This is an agreement in principle. The final contract will be signed early 2017," the managing director of Pars Oil and Gas Company (POGC) Mohammad Meshkinfam was quoted as saying by state news agency IRNA.
Total and CNPC will develop a new phase of the giant South Pars gas field.
The gas field, shared by Iran and Qatar, has 14,000 billion cubic meters of gas, or 8 percent of the world's known reserves.
Before sanctions, Total had worked in Iranian part of South Pars, one of the largest natural gas deposits in the world, which is located in the middle of the Persian Gulf. In 1997, Tehran hired a Total subsidiary to develop phases two and three of the field.
When the deal is signed, it would mean Total's return to the market it was forced to abandon six years ago amid international tensions over Iran's nuclear program.

Total CEO Patrick Pouyanne told the deal was more in the range of $2 billion dollars than the $6 billion announced in various media outlets.
"We've developed some phases of South Pars in the past…We were on the verge of sanctioning a project in 2010 just before the sanctions," he said.
"Naturally we have engaged discussions with Iran on this topic. So, let see if we can conclude a satisfactory deal for all the parties," Pouyanne added.
CNPC signed the deal to develop the South Pars in 2012 before it was also made to pull out.
According to analysts, this will inspire other companies, especially those having smaller interests in the United States, to invest in Iran. Tehran earlier said it needs $30 billion of foreign investment for its energy projects, affected by years of sanctions.
You can share this story on social media: