Volkswagen's record US settlement over 'Dieselgate' scandal approved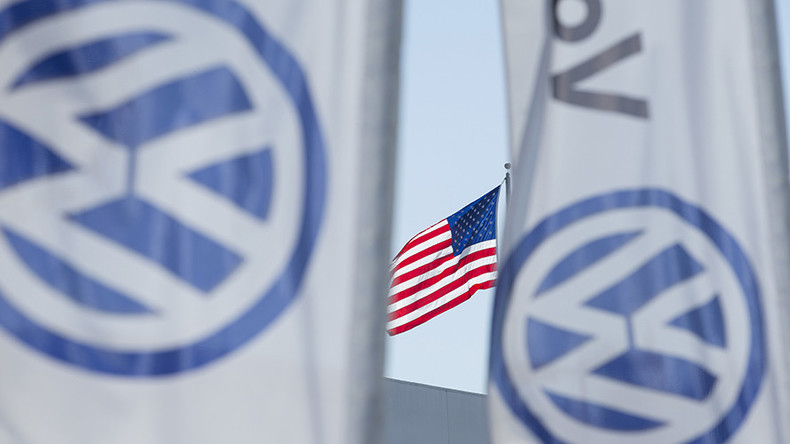 A US court has approved one of the biggest corporate settlements on record forcing German carmaker Volkswagen to pay $14.7 billion over the diesel emissions scandal.
Under the settlement, Volkswagen (VW) agrees to spend up to $10 billion on buybacks and owner compensation. An additional $4.7 billion will go to programs to offset excess emissions and clean car projects.
Volkswagen CEO Matthias Mueller told reporters the approval was "an important milestone for us on the way toward clearing up the problem that we caused some time ago."
The company will start buying back polluting cars in mid-November. Vehicle owners can choose between having their cars bought at pre-scandal "trade in" value or repaired by VW if regulators approve the fixes.
They will also receive an additional compensation of between $5,000 and $10,000.
Judge Charles Breyer turned down objections from owners who thought the compensation should have been higher, saying the agreement was "adequate and fair."
"Given the risks of prolonged litigation, the immediate settlement of this matter is far preferable," said Breyer.
As part of the settlement, Volkswagen will fund programs providing a better charging infrastructure for electric cars, the development of zero-emission ride-sharing fleets and general efforts to increase the sale of emission-friendly vehicles.
READ MORE: Volkswagen investors seek $9.2bn compensation over diesel emissions scandal
Over the next three years, the automaker will also pay to fund infrastructure on Native American tribal land to reduce diesel emissions.
The world's second biggest carmaker Volkswagen agreed to the settlement with the US regulators in June. It is the largest civil settlement ever with an automaker accused of misconduct.
The deal with the regulators followed the company's admission last year that its supposedly "clean diesel" cars had been deliberately designed to cheat on emissions tests.
Volkswagen is also being sued by Australia's consumer protection group for misleading consumers in the country over emissions testing.
The German automaker is facing another €8.2 billion in damage claims from investors over their losses following the emissions scandal.
Last year Volkswagen lost $6.6 billion after it admitted cheating with nearly 11 million cars worldwide affected. The company has already put aside $25 billion as part of a global recall program.
You can share this story on social media: