Volkswagen investors seek $9.2bn compensation over diesel emissions scandal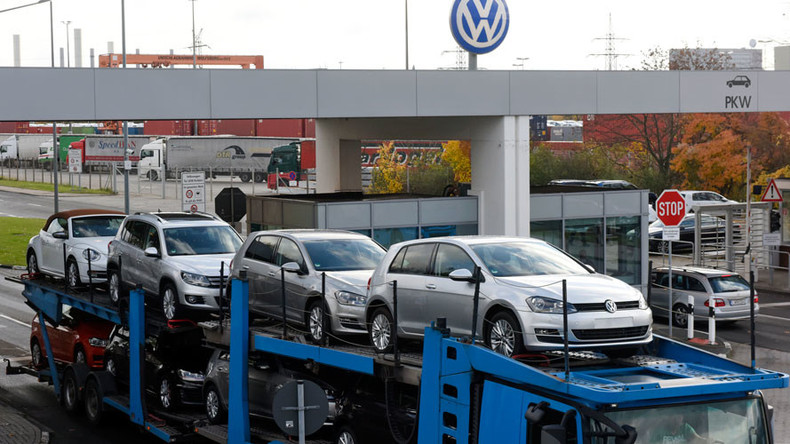 German car maker Volkswagen faces €8.2 billion in damage claims from investors over their losses following the emissions scandal. The company has admitted equipping about 11 million diesel vehicles with software to cheat on pollution tests.
A state court in Brunswick, Germany said on Wednesday about 1,400 lawsuits have been lodged at the regional court in Braunschweig near Volkswagen's Wolfsburg headquarters.
It received about 750 lawsuits on Monday alone, which marks the first business day after the first anniversary of the scandal.
According to a court statement, investors claim they have suffered damage because the company was slow in disclosing the issue. Last year Volkswagen shares lost more than a third of their value in the first two trading days in Germany after the manipulations were uncovered by US regulators.
The US government is among the investors suing and seeking €30 million. German state pension funds have also filed complaints. Two investor groups are demanding €1.5 billion and €550 million respectively and an investment company is suing for €45 million.
The court said it may need about four weeks to register all the complaints.
The automaker has repeatedly said it had informed markets about the cheating disclosure in a timely manner.
Volkswagen has already set aside about $18 billion to cover the cost of vehicle refits and the settlement with US authorities. However, the automaker has refused to compensate EU consumers over the 8.5 million vehicles affected in Europe. VW said there's no reason to compensate European customers since under EU rules it didn't violate emissions standards.
The European Commission said this month that Volkswagen broke consumer laws in twenty EU countries by cheating on emissions tests.
Prior to that, Australia's consumer protection group filed a lawsuit against Volkswagen and its local subsidiary for misleading consumers over the diesel car emissions testing.
Last year the world's second-biggest carmaker lost $6.6 billion after it admitted manipulating emissions tests.