UK ministers approve Heathrow airport expansion
Published time: 25 Oct, 2016 10:22
Edited time: 27 Jan, 2017 13:05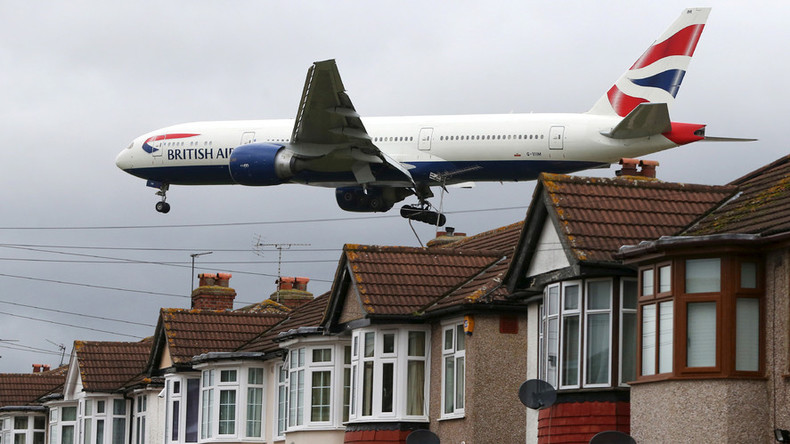 The expansion of London's Heathrow airport has been approved by a committee of ministers. The £16 billion ($20 billion) expansion will include adding a third runway to increase airport capacity.
"The step that government is taking today is truly momentous," Transport Secretary Chris Grayling said in a statement. "A new runway at Heathrow will improve connectivity in the U.K. itself and crucially boost our connections with the rest of the world, supporting exports, trade and job opportunities."
Expansion plans for the world's third biggest airport have been debated for decades.
The UK authorities chose between three options - a third runway at Heathrow, lengthening one of its existing two runways or a new runway at Gatwick.
Building a new runway at Heathrow, which is already operating at 98 percent capacity, is seen as the more ambitious and expensive option.
The airport will now face legal challenges over the environmental impact on west London.
Expansion of Britain's busiest airport was favored by airlines and businesses, as Heathrow is able to handle more freight and offers more direct connections.
However, local residents, environmental activists and communities mounted strong opposition to Heathrow's expansion.
Neighboring residents have been preparing a campaign against the decision. Four local councils have reportedly set aside a £200,000 ($245,000) war chest to oppose the government's ruling through the courts.
The airport extension is strongly opposed by Education Secretary Justine Greening and Foreign Secretary Boris Johnson, who promised to "lie down" in front of bulldozers to stop the building.
British Prime Minister Theresa May has given ministers "exceptional and limited" freedom to oppose the government's final decision, though they are not allowed to campaign against it.
The ruling will reportedly be subject to around a year of consultation before it enters the planning process. Construction is not likely to begin until 2020, according to the Airports Commission.