No price jump as Iraq refuses to join OPEC production deal
Published time: 24 Oct, 2016 10:04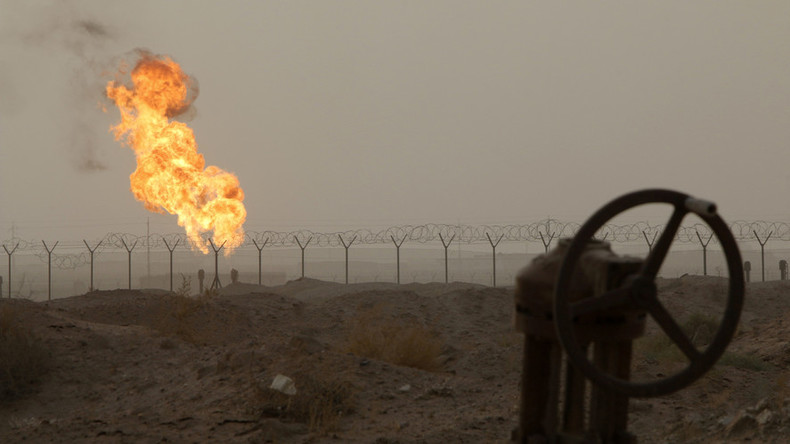 Oil prices remained stable during Monday trading despite the refusal by OPEC's second-biggest producer Iraq to join the Saudi Arabia-led initiative for the cartel to cut production.
Iraqi officials said on Sunday they don't want to see a reduction in the country's current production of 4.774 million barrels per day (bpd), and exports of 3.87 million bpd.
"We are not going back in any way, not by OPEC not by anybody else," said Falah al-Amri, the head of Iraq's state oil marketing company.
As of 8:30am GMT, the North Sea benchmark Brent was trading at $51.94 per barrel, while US West Texas Intermediate was at $50.93.
"Comments by Iraq over the weekend that it may not join the OPEC agreement to cut production could see oil prices come under pressure in today's session," ANZ bank said on Monday.
Last week, the US oil rig count was up by 11, the first double-digit growth since August.
"We should see rig counts continue to increase in the wake of the recent price rally," Morgan Stanley said.
Saudi Arabian officials were bullish about oil on Sunday, saying the two-year decline that pushed prices from $114 per barrel to as low as $28 in January, will soon be over.
"The current down cycle is nearing an end," said Saudi Oil Minister Khalid al-Falih at a news conference with his Russian counterpart Aleksandr Novak.
According to the Russian minister, Russia and the Gulf countries discussed ways to "develop the best mechanism to solve the issue of stabilization."
"We have reached an unprecedented level in our relations and cooperation," Novak told reporters.
Oil producing countries want to reduce the global glut of an estimated 1.0 million to 1.5 million bpd. On September 28, OPEC agreed to curb production by 700,000 bpd.
The details of how the production cuts will be shared are still to be worked out and are expected to be signed at the OPEC meeting in Vienna on November 30.