Russia & Saudi Arabia agree to stabilize oil market – minister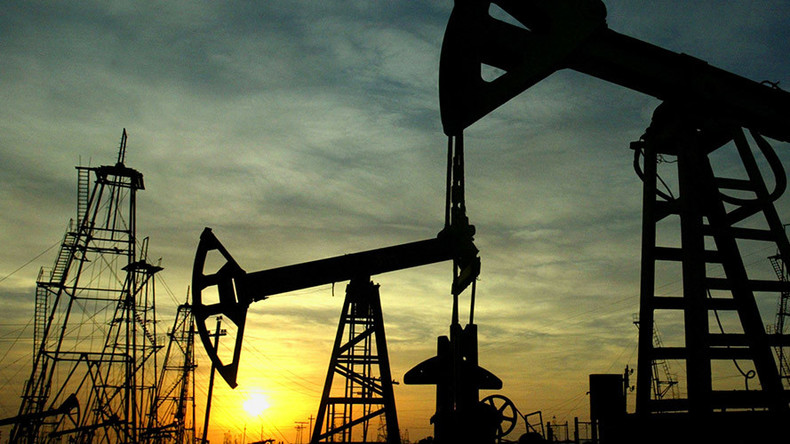 Moscow and Riyadh have found common ground on a possible agreement with OPEC and a plan to stabilize oil prices after a meeting in the Saudi capital.
READ MORE: Venezuela state oil firm default would cause problems for US refiners
Russian Energy Minister Alexander Novak met with representatives of Saudi Arabia and other major regional oil producers at the Gulf Cooperation Council (GCC) conference in Riyadh on Sunday. They discussed possible means to stabilize the slumping oil prices, and the parties appeared to come to an agreement.
"We discussed questions related to freezing oil production in Russia and other countries that may join in," Novak wrote on Twitter. "But it's too early to call specific figures. We still have time until November 30, when OPEC is planning to develop a joint solution."
А.Новак @novakav1: Мы обсуждали вопросы, касающиеся уровней "заморозки" добычи нефти РФ и другими странами, которые могут присоединиться.

— Минэнерго России (@MinenergoGov) 23 октября 2016 г.
А.Новак @novakav1: Но конкретные цифры пока преждевременно называть. Мы продолжим работу с экспертами.

— Минэнерго России (@MinenergoGov) 23 октября 2016 г.
Novak's Saudi counterparts also appeared optimistic.
"Saudi Arabia has started to play an important role to coordinate between Russia ... and OPEC, specifically the Gulf countries," Saudi Arabian Energy Minister Khalid al-Falih said at a press conference quoted by Reuters. "We have managed today... through a common meeting to reach a common notion to what we can reach in November."
"Russia is one of the world's biggest oil producers... and is one of the influential parties in the stability of the oil market," Falih said at the start of the GCC conference.
OPEC, or the Organization of Petroleum Exporting Countries, is due to meet on November 30 in Vienna, where it will discuss reducing production to help drive up the price of oil, or at least keep it stable. The fall in oil prices has discouraged investment in the industry and had a negative effect on the global economy, including the Russian economy. At an earlier conference in Algiers, OPEC set a goal of cutting production to 32.5-33 million barrels per day, though the specifics have yet to be ironed out. By getting non-OPEC members on board, the cartel hopes to make their scheme more effective.
You can share this story on social media: