Venezuela state oil firm default would cause problems for US refiners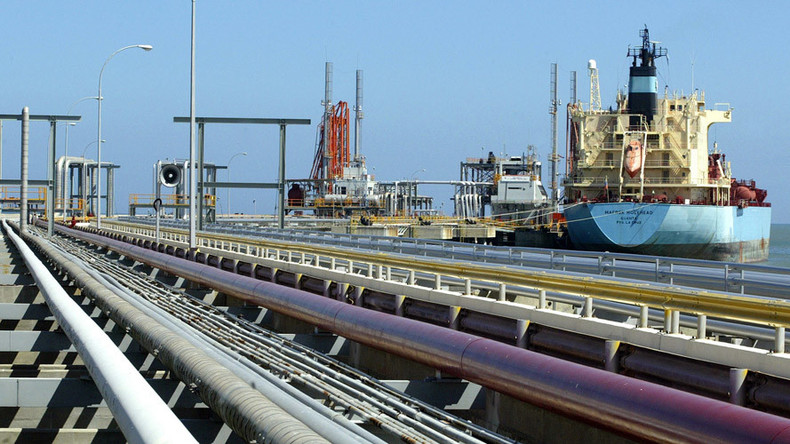 Petroleos de Venezuela SA (PDVSA) is in danger of defaulting on its debts. This spells trouble for American refineries on the Gulf Coast, as Venezuela is the main supplier of foreign oil to the region.
Read more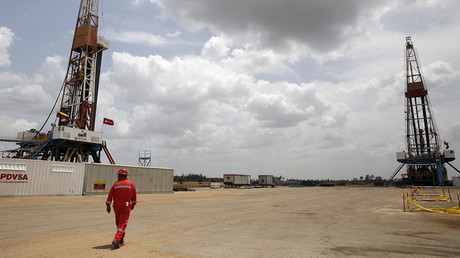 PDVSA has been struggling to persuade bondholders to swap $5.33 billion of bonds maturing in 2017 for longer-term securities due in 2020.
"Low oil prices will adversely affect the company's ability to generate cash flow from operations, which will impair the company's ability to make scheduled payments on its existing debt, including the existing notes," PDVSA said in a press release earlier this week.
"If the exchange offers are not successful, it could be difficult for the company to make scheduled payments on its existing debt, including the existing notes, which would result in the company evaluating all alternative options," it added.
In 2015, Venezuela was the top supplier to the US Gulf Coast refineries.
"If PDVSA defaults, there could be a disruption of oil supply to the US as creditors may try to seize payments made in the US. Bondholders will definitely try to stake a claim on those dollars," Lucas Aristizabal, a senior director at Fitch Ratings told Bloomberg.
According to the media's information, top importers in the region are PDVSA subsidiary Citgo Petroleum, Phillips 66, Valero Energy and PBF Energy.
At the same time, according to Aristizabal, China will not face the same problems as the US. Venezuela is repaying a $45 billion loan from China with crude and the oil changes ownership when it's put on tankers, making it nearly impossible to be seized.
"Once the crude is on board, it belongs to the buyer. Because of the way the contracts were written, it would be very hard to have any claims on the oil," the Fitch Ratings executive said.
Chinese oil imports from Venezuela averaged 298,247 barrels per day in 2015, a 16 percent increase from the year before, according to Chinese customs data. The biggest buyers of Venezuelan crude are the US, China and India.