Russia steps up energy cooperation with Venezuela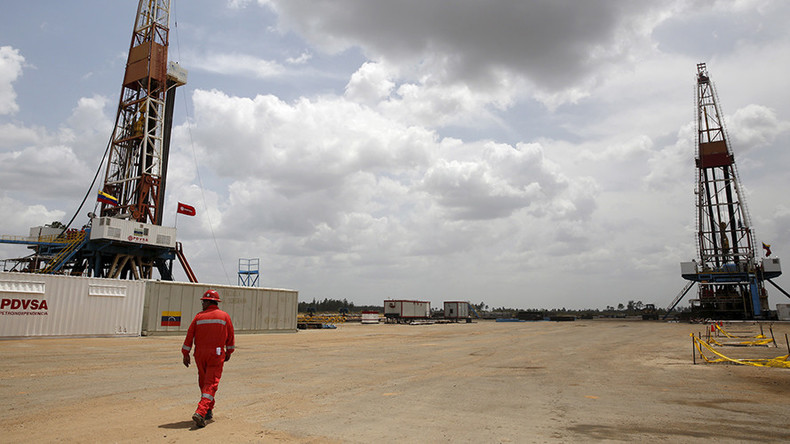 Russia's oil major Rosneft and Venezuela's state-owned Petroleos de Venezuela (PDVSA) have signed a number of agreements extending their strategic cooperation, including plans on oil and petroleum products trading.
The two firms' cooperation may have a powerful effect on balancing the global oil market, according to Rosneft CEO Igor Sechin.
READ MORE: Russia to increase oil exports to China

They have also discussed possible cooperation to develop Venezuela's electricity generation. These include building power plants running on petroleum, gas, coal and hydroelectricity.
"This will replace the existing power plants running on diesel fuel and direct the released volume of oil products to the market," a Rosneft statement said.
Rosneft is currently working on five offshore drilling projects jointly with PDVSA.
The companies have agreed to start reciprocal deliveries of oil and petroleum products this year. A deal to establish a joint enterprise supplying natural gas was reached as well.
READ MORE: Rosneft begins its first intl offshore drilling project in Vietnam

"This will allow Rosneft to boost its presence in the global oil and oil product market," the company said, adding that the new agreements will provide PDVSA with extra international outlets to sell its hydrocarbons.
The heads of the corporations have signed an agreement allowing Venezuelans to attend Russian universities.
All the contracts are worth $20 billion to the Venezuelan economy, according to the Venezuelan Oil Minister and president of PDVSA, Eulogio del Pino.
READ MORE: IMF predicts 700% inflation, 10% GDP contraction in Venezuela this year

Venezuela is looking for foreign investment to meet its ambitious oil production goals and curb its dire economic crisis. The country's economy continues to deteriorate with consumer prices surging 700 percent and GDP set to decline by 10 percent this year, according to the International Monetary Fund.
You can share this story on social media: