Rosneft boss Sechin says Russia could raise oil output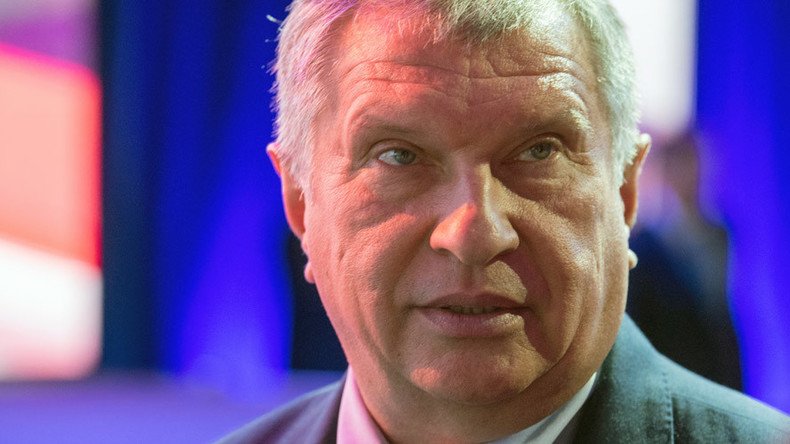 As the world's biggest crude producer Russia has the potential to substantially increase production, according to Igor Sechin, the head of the country's top oil firm Rosneft.
Russia smashed the post-Soviet oil supply record in September, averaging 11.2 million barrels per day.
According to Sechin, Russia has the capacity to increase output by as much as 200 million metric tons a year, or 4 million barrels per day. He didn't specify a time frame.
Sechin's comments on reserves may refer to untapped capacity such as the Arctic fields and other hard to recover deposits like the Bazhenov formation and the Tyumen group in West Siberia, Aleksandr Kornilov, analyst at Aton LLC in Moscow told Bloomberg.
The head of Rosneft also predicted the oil market will rebalance.
"In the next year and a half we should see the end of surplus (on global oil markets) and the start of the process of the situation normalizing, Sechin said at a conference in Verona, Italy. The CEO added he sees oil prices at above $55 per barrel by that time.
Saudi Arabia is suffering more from the oil glut than Russia, according to Sechin. "This is what has happened to stimulate the very recent change in the nation's position - a switch from battling for increasing market share to a search for partners in stabilizing oil prices," said the CEO.
Should OPEC agree to reduce production and Russia join the pact, Sechin said his company will follow government orders.
"Rosneft is going to carry out any instructions from the Russian Federation's Energy Ministry," Sechin told reporters.
When asked last week whether Rosneft plans to freeze its production, Sechin's reply was "Why should we do it?"
Presidential spokesman Dmitry Peskov said Sechin wasn't contradicting President Putin's position on Russia joining OPEC's output agreement, adding that Reuters chose just a fragment of a longer response the CEO gave.
The global crude glut is estimated at 1.0 million to 1.5 million barrels per day. On September 28, OPEC agreed to curb production by 700,000 barrels per day. The formal agreement is expected to be signed during the next official OPEC meeting on November 30.
You can share this story on social media: