Belgium's Wallonia holds firm against EU-Canada trade deal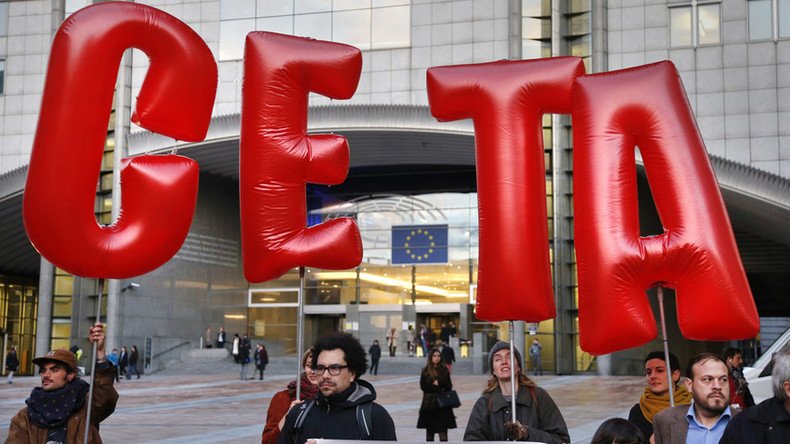 The French-speaking Belgian region of Wallonia has rejected new amendments to a free trade agreement between the European Union and Canada, compromising the deal due to be signed next week.
The negotiations with regional authorities are ongoing, according to EU Commission President Jean-Claude Juncker.
"If we can't conclude this trade arrangement with Canada, I don't see how it will be possible to conclude agreements with other parts of the world," he added.
In order to pass, the Comprehensive Economic and Trade Agreement (CETA) must be backed by all 28 EU governments. Belgium cannot vote for the deal without the support from all seven regional, linguistic and federal entities.
READ MORE: Belgium's Wallonia rejects EU-Canada free trade agreement

The parties managed to reach some progress on agricultural issues, according to Walloon Minister-President Paul Magnette. However, the regional government still has concerns over multinational companies using the Canadian deal as a backdoor into Europe.
"We have clearly indicated, for more than a year, that we have a real difficulty with the arbitration mechanism, which could be used by multinationals based in Canada, that are not really Canadian companies, and on this point we find the proposals insufficient," he stressed.
The European Commission has taken steps to reassure the Walloon government.
"I know the difficulty to reassure a public opinion which is affected by an economic and political situation that is very uncertain these days, but I am confident you will be able to convince your parliament," Juncker wrote in a letter to Magnette.
"CETA will not lower our respective standards and regulations related to food safety, product safety, consumer protection, health, environment or labor protection," reads an attached 10-page explanatory document seen by The Wall Street Journal.
CETA aims to eliminate tariffs on 98 percent of goods traded between EU and Canada. The agreement encompasses regulatory cooperation, shipping, sustainable development and access to government tenders.
The EU has raised concerns that failure to complete the agreement after seven years of negotiations will jeopardize the bloc's trade policy.
"If we are not able to convince people that trade agreements are in their interest, then we will have no chance to build public support for free trade," said European Council President Donald Tusk.
You can share this story on social media: