Red alert: Prepare for severe stock market crash, warns HSBC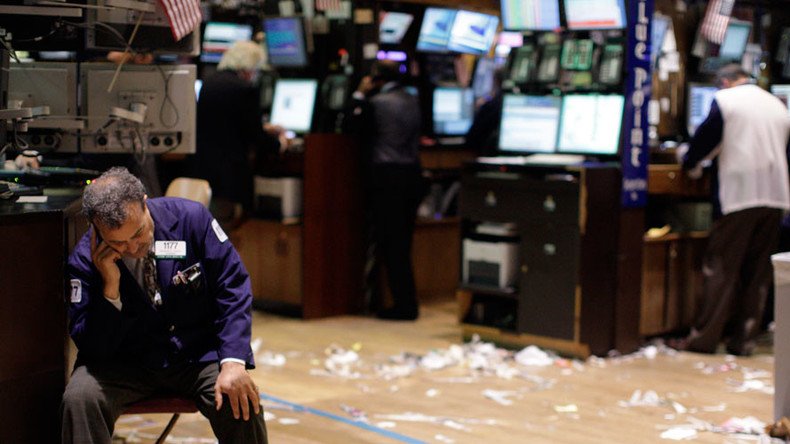 The technical analysis team at HSBC is warning recent stock market moves look eerily similar to just before 1987's 'Black Monday', which saw the largest one-day market crash in history.
On October 19, 1987, the Dow Jones Industrial Average which comprises the 30 large US publicly traded companies, lost 22.6 percent of its value.
In a note to clients released Wednesday, Murray Gunn, the head of technical analysis for HSBC, said he was on red alert for an imminent sell-off in stocks in the light of the price action over the past few weeks.
"With the US stock market selling off aggressively on October 11, we now issue a RED ALERT. The possibility of a severe fall in the stock market is now very high," Gunn wrote.
Other financial firms have also issued red alert warnings. Citigroup told clients that investors aren't adequately hedging US election risk. The managing director at Citi Thomas Fitzpatrick has also pointed at the market's similarities to the 1987 crash.
The volatility has continued to rise since the end of the summer and the recent sell-off was seen across many areas of the market, and not just selected groups, according to the HSBC analyst.
Last month, Gunn warned stocks were under an "orange alert." Following the Dow Jones' 200-point decline on Tuesday, Gunn threw up the ultimate warning signal, saying the drop is here.
The key levels that HSBC team is watching are 17,992 in the Dow Jones Industrial Average and 2,116 in the S&P 500.
"As long as those levels remain intact, the bulls still have a slight hope. But should those levels break and the markets close below, which now seems more likely, it would be a clear sign that the bears have taken over and are starting to feast," Gunn said.
"The possibility of a severe fall in the stock market is now very high," he added.
READ MORE: Wall Street closes down 3.6%, worst plunge since 2011
Wall Street stocks closed slightly higher on Wednesday - the Dow rose 15.54 points, or 0.09 percent, to 18,144.2. The S&P 500 gained 2.45 points, or 0.11 percent, to 2,139.18.
In its technical analysis the HSBC team uses the Elliott Wave Principle which tracks alternating patterns in the stock market to discern investor behavior and possible next moves.
You can share this story on social media: