ExxonMobil faces fine from Chad 5 times country's GDP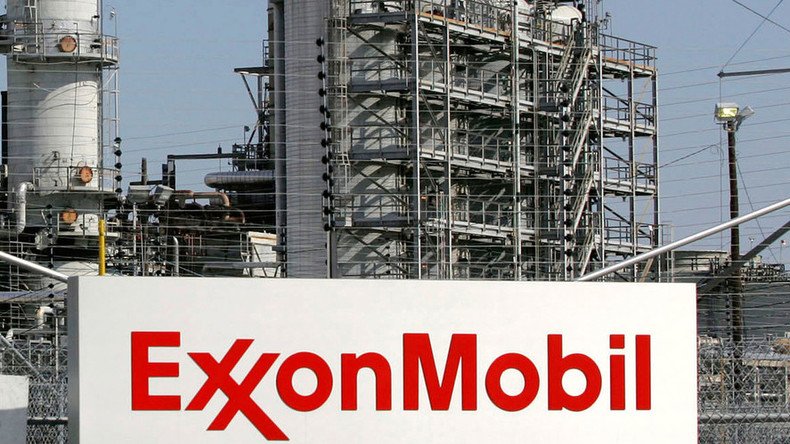 Chad's high court has ordered an oil consortium headed by America's ExxonMobil to pay $74 billion in fines for alleged unpaid taxes, Bloomberg reports. The court has also demanded the oil giant pay $819 million in overdue royalties.
The record figure is almost five times the country's GDP of about $13 billion.
The fine is the biggest ever imposed on an energy company, exceeding the $61.6 billion penalty against BP over the Gulf of Mexico disaster that killed 11 workers and left a spill of over 3 million barrels of oil.
READ MORE: BP estimates loss from Gulf of Mexico oil spill at almost $62bn

Experts say Chad is unlikely to see most of the fine.
"Nobody is going to cooperate outside of Chad in enforcing this judgment; this leaves Exxon exposed to possibly losing everything it has inside Chad but that's such an extraordinary number, I can't imagine the assets they have there are worth that much," said Jeffery Atik, who teaches international law at Loyola Law School in Los Angeles, as quoted by Bloomberg.
Exxon is currently deciding what to do next as it disagrees with the Chadian court's ruling. The company declined to comment on the figure.
"This dispute relates to a disagreement over commitments made by the government to the consortium, not the government's ability to impose taxes," a spokesman said.
Exxon Mobil has been pumping oil in the African country since 2003, operating a pipeline that delivers Chadian oil to Cameroon for further export. The producer initially cooperated with Malaysian state-owned oil company Petronas and US-based multinational energy corporation Chevron. Chevron sold its stake in the project two year ago.
In 2006, Chad's President Idriss Deby accused Chevron and Petronas of tax dodging, giving the companies 24 hours to leave the country. However, the case was settled with the firms denying the allegations.
You can share this story on social media: