IMF cuts US growth outlook for 2016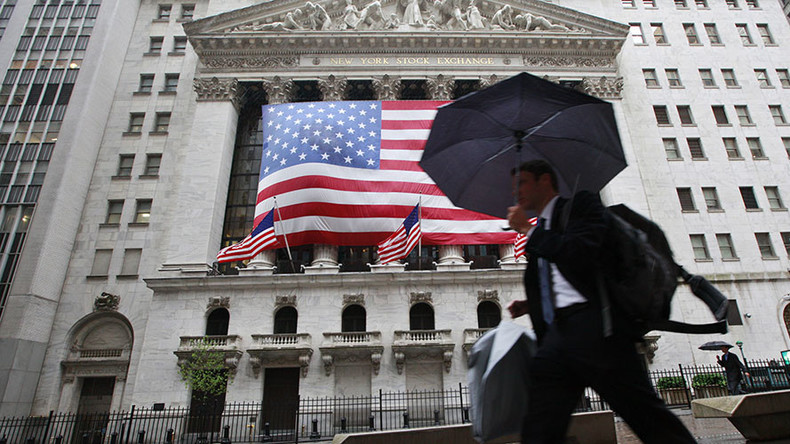 The International Monetary Fund has downgraded its projection for the US economy, saying it will expand by only 1.6 percent this year, down from 2.6 percent in 2015.
The forecast is more than half a percentage point less than the fund's previous prediction of a 2.2 percent growth made in July. It follows the US economy's "disappointing first half of the year" driven by weak business investment and slim inventories. The IMF said the presidential election was also adding to the uncertainty.
"The US economy has lost momentum over the past few quarters, and the expectation of a pickup in the second quarter of 2016 has not been realized," the IMF said in its October 2016 World Economic Outlook.
It added growth of the world's largest economy is likely to pick up to 2.2 percent next year as the "drag from lower energy prices and dollar strength fades."
The US government data showed the economy grew by just 1.4 percent between April and June, compared to the same period last year, well below expectations.
According to the report, the global growth estimate has been left unchanged from the IMF's July projection of 3.1 percent for this year and 3.4 percent for 2017.
"Global economic growth will remain subdued this year following a slowdown in the United States and Britain's vote to leave the European Union," the report stated.
"Taken as a whole, the world economy has moved sideways," said IMF's chief economist and economic counselor Maurice Obstfeld. "We have slightly marked down 2016 growth prospects for advanced economies while marking up those in the rest of the world," he added.
READ MORE: Backtracking IMF admits UK is fastest growing G7 economy, despite post-Brexit recession warning
The IMF has also renewed its call for more forceful government action to fuel economic activity, saying "it's vitally important to defend the prospects for increasing trade integration."
Last week the World Trade Organization cut its forecast for 2016 global trade growth by more than a third, warning it's the weakest pace since the 2008 financial crisis.