Putin's gift to Xi causes Russian ice cream craze in China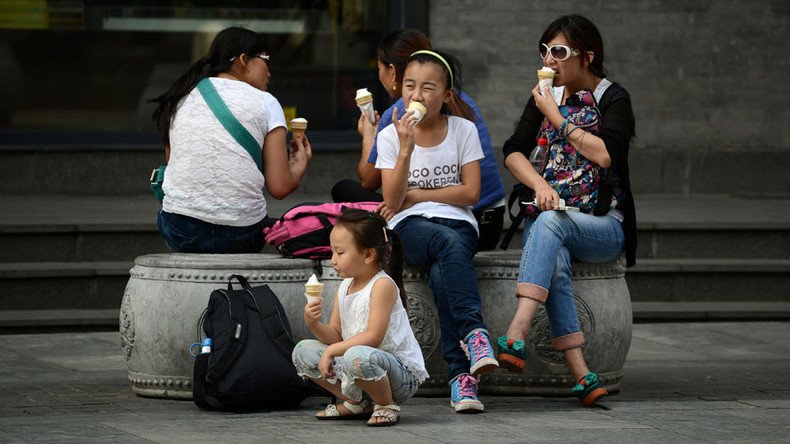 The popularity of Russian ice cream is on the rise in China with more than 270 tons worth $863,000 imported in the first eight months of the year, China Daily reported.
According to the Manzhouli Entry-Exit Inspection and Quarantine Bureau it is 267 percent increase from last year.
A staff member with the bureau, Xie Jinyong said the import of top quality Russian ice cream has also risen this year.
"A cup of Russian ice cream usually sells at 15 yuan ($2.24), 25 yuan or 30 yuan, and the top quality one sells for up to 50 yuan ($7.49)," Xie said.
An affordable price, partly due to the fall of the Russian ruble, along with the quality and taste has improved the marketability of Russian ice cream in the Chinese market, according to newspaper.
Ice cream from Russia is generally less expensive than many premium brands available in China. A 100 grams package of Russian ice cream is typically priced at 10 yuan, while a small cup of Haagen-Dazs ice cream weighing about 80 grams costs 33 yuan.
"I particularly like Russian ice cream, as it has a flavorful milk taste, strictly selected raw materials without any additives, and it's reasonably priced," said Chen Xiaochen, a 32-year-old resident of Harbin.
The Russian ice cream craze took off this year, and got an even bigger boost after Russian President Vladimir Putin sent his Chinese counterpart a box of ice cream during the G20 Summit in Hangzhou this month. President Xi Jinping, who turned out to be a fan of Russian ice cream, said he always sampled the frozen treat during his trips to Russia.
Wang Xianzhe, manager from Manzhouli Ange Import & Export Company which is a major importer of Russian ice cream into China, also attributed the surge in sales to Putin's gift to Xi Jinping. According to him, the imported brands and flavors have expanded from 50 to 400 since then. "It surely served as an advertisement," he said.
WATCH MORE:
You can share this story on social media: