Beijing criticizes US sanctions against Chinese firm over alleged North Korea ties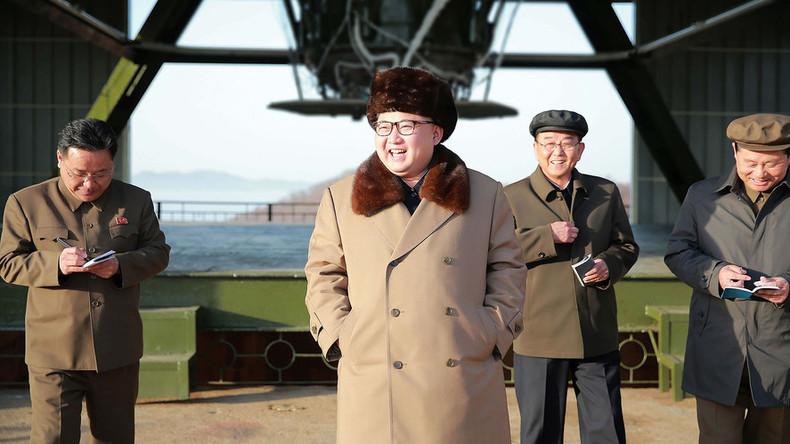 China said it does not support countries using domestic laws to carry out "long arm jurisdiction" after a Chinese firm was hit by US sanctions over connections to North Korea.
"I want to stress that we oppose any country enacting so-called long arm jurisdiction, using its own laws against a Chinese entity or individual," said Chinese Foreign Ministry spokesman Geng Shuang quoted by Reuters.
Earlier this week, the US Treasury and Justice Departments announced criminal charges and corresponding punitive measures against China's Dandong Hongxiang Industrial Development Company and four executives, including the firm's founder Ma Xiaohong, for alleged support of North Korea's nuclear program.
The US Justice Department (DoJ) accused the company and its top managers of evading sanctions and money laundering.
Dandong Hongxiang allegedly acted on behalf of North Korea's Korea Kwangson Banking Corp that is on the US and UN sanctions list for supporting the proliferation of weapons of mass destruction.
The DoJ said bank accounts associated with the Chinese firm and front companies received hundreds of millions of dollars that transited through the United States.
"Today's action exposes a key illicit network supporting North Korea's weapons proliferation," said Adam Szubin, the Treasury Department's acting under secretary for terrorism and financial intelligence.
Last week, China launched an investigation into the firm over "illegal behavior" and "economic crimes." The step followed the provisions of UN resolution 2270, which imposed tighter sanctions on North Korea earlier this year.
READ MORE: China halts cash flow to North Korea - media

"We have been earnestly and faithfully implementing Security Council resolutions related to (North Korea) in their entirety and fulfilling our international obligations in non-proliferation export controls," said Chinese embassy spokeswoman Fang Hong.
You can share this story on social media: