N. Korea claims satellite-capable rocket engine test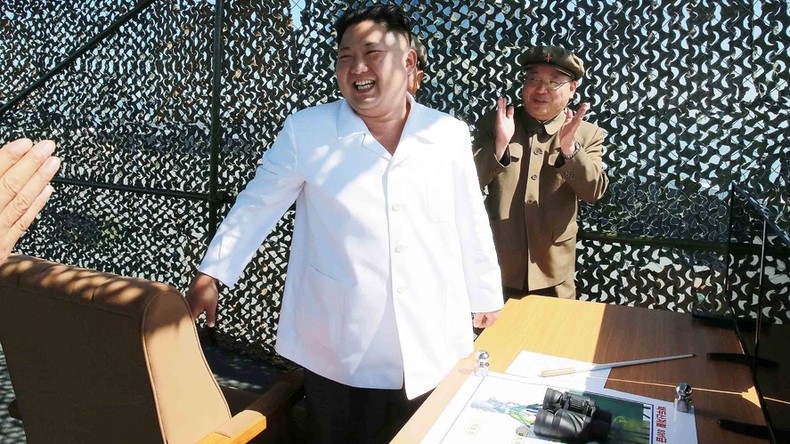 North Korea has succeeded in testing a state-of-the-art, powerful rocket engine, state media reports.
The engine will provide the country with "sufficient carrier capability for launching various kinds of satellites."
Leader Kim Jong-un also called for more tests, so that North Korea will become a "possessor of geostationary satellites in a couple of years to come," the agency also cited him as saying.
Kim also urged officials and researchers to round off preparations for launching satellites as soon as possible, KCNA news agency reported.
Read more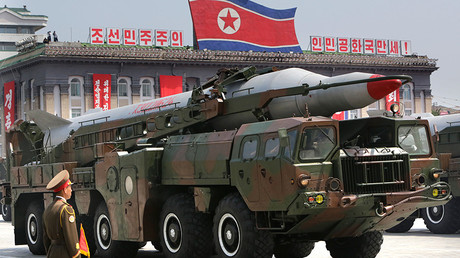 The leader "expressed great satisfaction" with the results of the engine test, according to KCNA, and added that the North had made huge scientific advances "despite the difficult economic conditions of the country."
Other state media also covered the latest test, with the front page of Rodong Sinmun newspaper showing a photo of a long flame coming from the engine propped up by a cement structure. Other pictures showed Kim observing the test and laughing.
The ground test of the cutting-edge rocket engine follows 20 missile launches and two nuclear blasts earlier this year.
In February, the North Korean military also carried out long-range missile drills.
All the tests alarmed the Western governments, as well as North Korea's southern neighbors. South Korea's military Joint Chiefs of Staff said the latest one was to verify the performance of "a high-power engine that can be used for long-range missiles," as quoted by AFP.
North Korea has been testing nuclear devices since 2006, and was hit by five sets of Western sanctions over its actions, but vowed to carry on with the drills.
Most recently, tensions were running high over a US bomber's flight over South Korea, when the North warned that "reckless provocations" like this should stop, while the US said that any provocations from Pyongyang would lead to "serious consequences."
The US and South Korea also carried out joint drills in the summer, with the North threatening a nuclear test back in August.
However, the North isn't the only one using harsh rhetoric in the situation. In mid-September, South Korea reportedly came up with a plan to "completely destroy" Pyongyang "by ballistic missiles and high-explosive shells as soon as the North shows any signs of using a nuclear weapon."