China's overseas investment at record high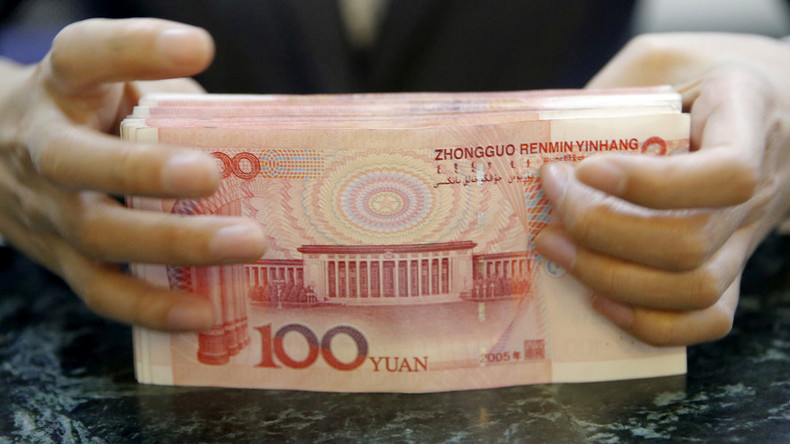 Chinese companies invested a record $145 billion abroad last year which is 18.3 percent more than in 2014. The country overtook Japan to become the world's second-biggest cross-border investor, after the US.
According to a joint report from China's Ministry of Commerce, National Bureau of Statistics and State Administration of Foreign Exchange, China has contributed almost ten percent of global direct investment.
Outbound direct investment by China's financial institutions rose 26 percent last year to $24.4 billion.
"We think Chinese companies' overseas takeovers can help them acquire high-end production elements such as design, research and development, marketing and service to upgrade their positions in the global value, industrial, logistics chains," the commerce ministry's representative Zhang Xiangchen told reporters at a news conference on Thursday.
According to the ministry, last year Chinese firms conducted mergers and acquisitions worth $54.4 billion, and in the first eight months of this year that number surged to $61.7 billion.
Chinese investment in Europe and the US reached a record high of $38 billion last year, according to a report from law firm Baker & McKenzie and consultants Rhodium Group.
Of all the EU countries Italy attracted the most Chinese investment, mainly due to the $7.9 billion deal between Pirelli and ChemChina. Massive investment has poured into Hollywood film studio Legendary, leading German robotics firm Kuka and Swiss seed giant Syngenta.
This year Chinese investment in Western economies could break the record again. Chinese groups have already announced $70 billion in potential deals. The country is expected to become the world's biggest overseas investor by 2020.
Chinese investment comes as the country's economic slowdown causes concern. The growth of the world's second-largest economy was down to 6.9 percent in 2015, the slowest pace in 25 years.
You can share this story on social media: