Oil prices slide on oversupply pessimism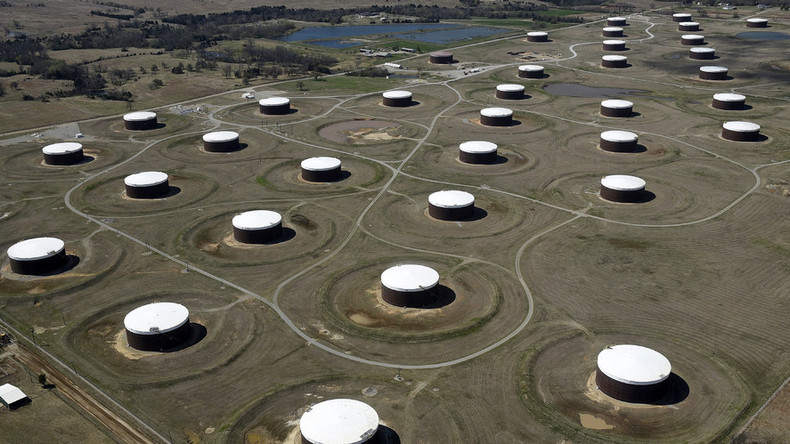 Crude prices continued to fall on Tuesday as Venezuela announced global supply needs to be cut 10 percent to meet demand.
"Global production is at 94 million barrels per day (bpd), of which we need to go down 9 million barrels per day to sustain the level of consumption," Venezuela's Oil Minister Eulogio Del Pino said in an interview with state oil company PDVSA. Del Pino is also the company's president.
Oil prices fell half-a-percent on Tuesday on renewed concerns over global oversupply. The North Sea Brent benchmark crude slipped to $45.67 per barrel and US WTI slid to $43.07, as of 9:00am GMT.
Meanwhile, Saudi Arabia keeps upping production. The kingdom pumped 10.6 million barrels per day in July, up 120,000 bpd from the previous month. There's no official data on Saudi production in August, but Reuters reports it's expected to fall slightly.
Despite the bearish mood, on Monday hedge funds cut their short positions in crude oil futures and options suggesting that they don't expect prices to fall much further.
Overall they dropped short positions in the three main Brent and WTI contracts by 36 million barrels in the week through September 13.
Oil producers are meeting next week to discuss a possible output freeze. However, many analysts say negotiations are unlikely to bring results. OPEC meetings are "all talk and no walk", according to Ewen Cameron Watt, Senior Director at Blackrock Investment Institute in an interview with CNBC.
Libya has already said it won't cut production. The country's official envoy to OPEC, Mohamed Oun said it won't stop increasing output until it reaches 1.6 million bpd — the level last seen during Gaddafi's rule. The war-torn country currently produces only 300,000 bpd.
You can share this story on social media: