Iran & Saudi Arabia boost output ahead of freeze talks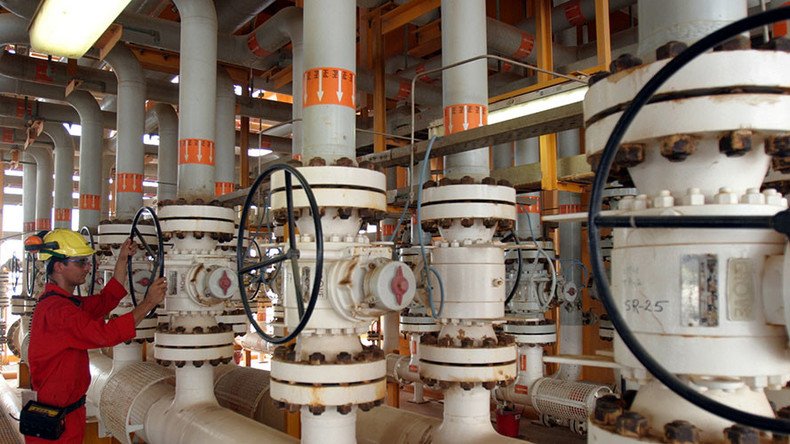 Oil producers in Iran and Saudi Arabia are increasing production just before negotiations on capping output are about to begin.
Last month, the two countries increased oil output by more than any other OPEC member, according to the organization's latest data.
OPEC producers are currently pumping nearly 33.2 million barrels per day. July production set an all-time high for the cartel.
Largely due to global oversupply, crude prices have fallen from a 2014 high of $114 per barrel to the current price of $45-$50.
The world's largest oil producers led by Russia are planning to negotiate an output freeze with OPEC during an informal meeting in Algeria at the end of September.
Initially, the deal was proposed in February, but an attempt to come to an agreement failed as Iran refused to cap production seeking to reach pre-sanction levels.
Earlier this month, Moscow and Riyadh called on the largest producers to cooperate in supporting the oil market. The move sent global crude prices surging.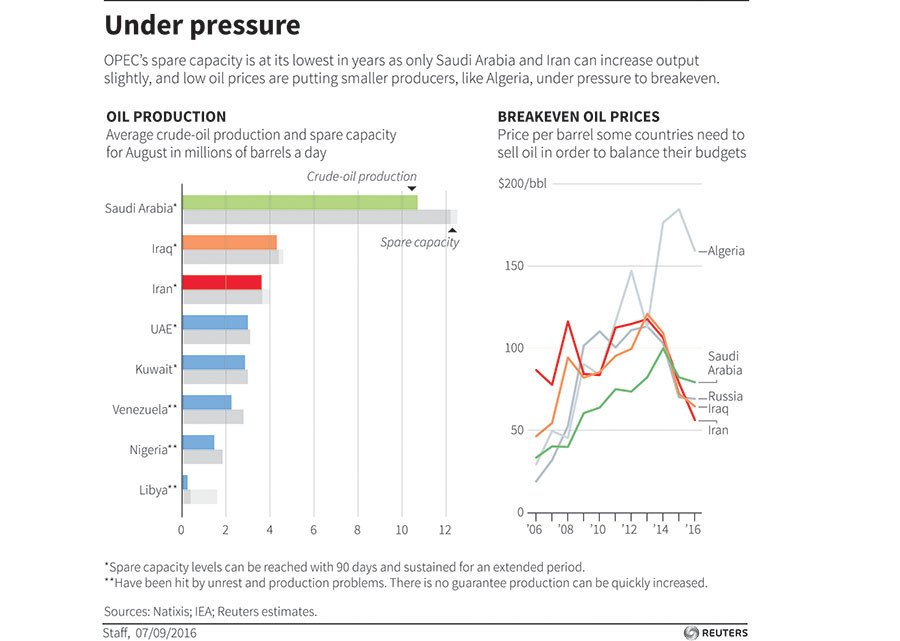 Last week, Tehran voiced plans to continue boosting its oil output to pre-sanction levels over the next couple of months, worsening tension with rival Saudi Arabia.
READ MORE: Crude prices rising on shrinking US reserves, rising Asia demand

Iran's oil output has already reached 3.8 million barrels, according to Seyed Mohsen Ghamsari, the Director for International Affairs at the National Iranian Oil Company. Before Iran faced international sanctions, output hovered around four million barrels.
As of by 08:30 GMT, Brent crude futures fell 53 cents on the day to $47.48 per barrel, with US West Texas Intermediate futures down 66 cents to $45.22.
You can share this story on social media: