Crude prices rising on shrinking US reserves, rising Asia demand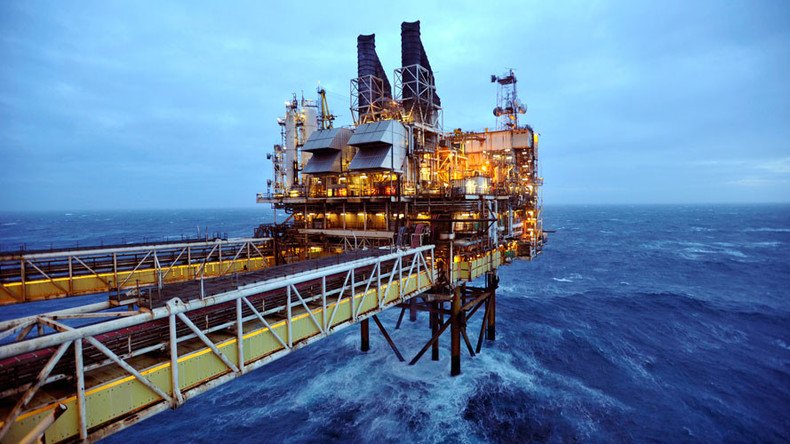 A sharp drop in US crude stockpiles, a weaker dollar, and an increase in Chinese imports have continued to boost recent gains in oil futures.
READ MORE: Oil price jumps after Russia & Saudi Arabia create market stability task force

Following a 5.4 percent rise during the previous three sessions, crude climbed another two percent on Thursday. As of 10:30 GMT, Brent crude was trading in London at $48.75 per barrel, while US benchmark West Texas Intermediate was up to $46.33 a barrel.
US crude stocks fell by a surprising 12.1 million barrels last week, according to data from the American Petroleum Institute (API). Government analysts expected the stockpiles to rise by 200,000. If the US government confirms the data, the decrease will be the largest since April 1985, according to Reuters.
"If government data backs up the API figures, and we saw a decline in inventories instead of a build, then that would be a positive development," said Ric Spooner, a chief market analyst at Sydney–based CMC Markets, stressing that the size of global inventories was a headwind for oil prices.
Meanwhile, China has been creating strategic oil reserves, taking advantage of low crude prices and boosting the refiners' gains. Last month, China's monthly oil imports swelled to their highest level since December. The world's second-biggest oil consumer after the US imported 33 million tons of oil in August, according to the General Administration of Customs.
In August, oil rallied partly thanks to rumors that OPEC and other major producers would come to an agreement on freezing output. The deal, proposed as far back as February, is still far from certain with Tehran keeping traders guessing if it will join a potential agreement.
The weaker US dollar in the last three days is also making oil attractive for investors.
"A combination of a bullish prediction for a very big draw in stockpiles and a softer dollar is driving prices higher today," said Bjarne Schieldrop, chief commodities analyst at Norwegian bank SEB, adding that prices would have to wait in the current range before they could run much higher as inventories were still very high.
You can share this story on social media: