Australia's Port of Melbourne sold for $7.3bn to investors including Chinese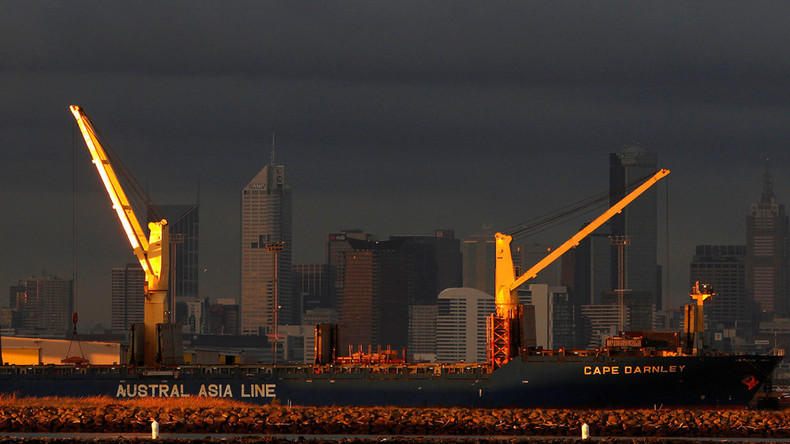 The Port of Melbourne has been sold for $7.3 billion to Chinese and Australian sovereign wealth funds and other investors. It is Australia's biggest container and cargo port where 3,000 ships dock annually.
This is one of the biggest privatization deals in Australian history, falling short of the sale of the electricity grid company Transgrid for $10.3 billion last November.
The Port of Melbourne was sold at a higher price than the Australian government had expected.
"The lease, worth in excess of $9.7 billion, reflects strong bidder interest and the port's value, as the biggest container and cargo port in the country," the government said.
The takeover may be seen as a sign that investors are seeking safe havens in times of turbulence on the markets.
"Equity markets are starting to realize that they're going to live in an environment where returns are going to be lower for longer, and they're looking for secure investments," Australia's Treasurer Tim Pallas told Reuters.
According to Pallas, China Investment Corp will get a fifth of the port. A similar share will go to Australia's sovereign wealth fund, The Future Fund, and Canada's Ontario Municipal Employees Retirement System.
The sale comes weeks after Australia stopped the Chinese buying a majority stake in the state-owned power network Ausgrid. At the time, China's commerce ministry said the rejection "seriously impacts the willingness of Chinese companies to invest in Australia."