Oil edges higher on Libya unrest, output freeze possibility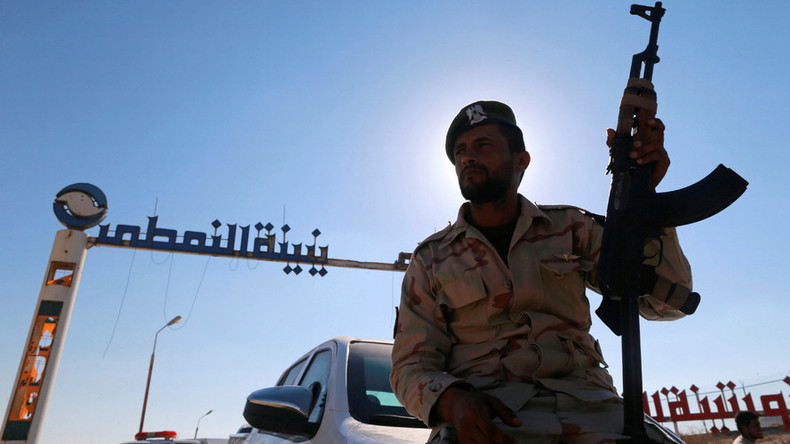 The crude price climbed almost two percent on Monday after Venezuela hinted top producers were close to reaching an output deal, and on news military action in Libya has affected oil exports.
Brent crude futures were trading at $46.36 per barrel at 10:06 GMT. The price of US benchmark West Texas Intermediate (WTI) reached $43.69 a barrel.
Venezuelan President Nicolas Maduro said on Sunday OPEC and non-OPEC producers are working on a deal to limit production and a deal could be announced this month.
He didn't reveal any details but hoped to make an announcement soon.
The previous attempt to strike a deal fell apart in April when OPEC member Iran refused to participate before the country reached pre-sanction production levels.
"Noises from OPEC about a possible deal on production cuts, clashes around a Libyan export terminal scheduled to make its first deliveries since 2014 combined to see both Brent and WTI bounce anemically," OANDA senior market analyst Jeffrey Halley told AFP.
Ric Spooner, CMC Markets' chief market analyst also said the rise in oil prices is a reaction to Venezuelan comments about producers reaching a possible output agreement. Loading disruptions in Libya were also underpinning the market, he added.
"Unable to get their first ship loaded is a reminder that it may be difficult for Libya to increase production," Spooner told Reuters.
Fighting erupted in Libya on Sunday after UN-backed unity government forces attempted to retake oil ports seized last week by the rival administration. It halted the loading of oil from the port of Ras Lanuf. The tanker which could have become the port's first export since 2014 had to turn out to sea for safety.
Some analysts, however, warn the oil price rise won't last for long.
"The oil market is reacting to that news, but keep in mind this could be just a temporary setback and a blip in the market," said Vyanne Lai, energy analyst at National Australia Bank as cited by marketwatch.com
Global overproduction caused crude prices to crash to 13-year lows at the start of this year. Oil prices fell from $115 per barrel in 2014 to $27 per barrel in January. Since then, they have rebounded to the current $45-$50.