Warren Buffett biggest loser in Wells Fargo debacle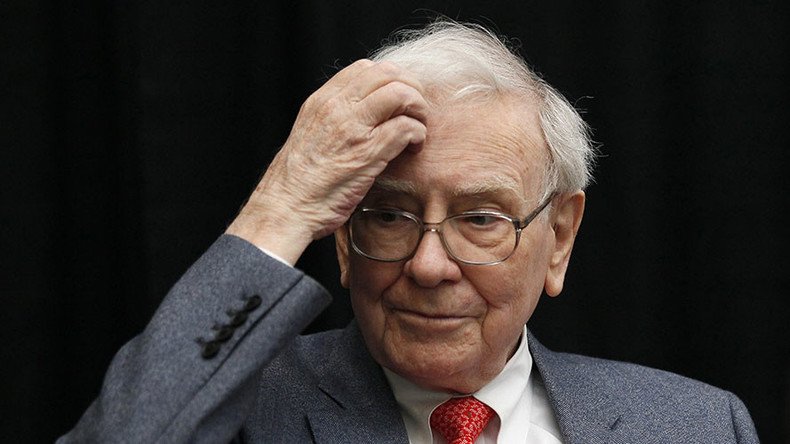 Wells Fargo's biggest shareholder, Warren Buffett, lost about $1.4 billion after the bank's share price dropped over three percent on Tuesday. The stock fell after it was revealed the bank opened over two million unauthorized fee-accruing customer accounts.
The share price of Buffett's Berkshire Hathaway slid two percent on the news. The 86-year-old billionaire investor is the world's fourth-richest person with a net worth of $65.8 billion.
Wells Fargo also lost the crown of the world's most valuable bank by market capitalization to JPMorgan after agreeing to scrap sales goals for retail bankers, effective January 1. The 3.3 percent sell-off slashed the company's market value to $236.9 billion, compared with JPMorgan's market cap of $240.3 billion.
The bank was fined $185 million last week after being accused by the US Consumer Financial Protection Bureau of creating deposit and credit card accounts without clients' approval to boost sales.
The phantom accounts resulted in some customers being charged fees for insufficient funds. Wells Fargo agreed to pay $5 million in compensation to customers. CEO John Stumpf will testify about the alleged misconduct.
Wells Fargo said it had fired 5,300 employees involved in the misconduct.
Chief Financial Officer John Shrewsberry said on Tuesday Wells Fargo will "take a big wide fresh look at who knew what and when and what else might have been done," adding that it would impact people "at all levels of the organization."
You can share this story on social media: