Russia plans to finish expansion of Iran's main nuclear plant by 2019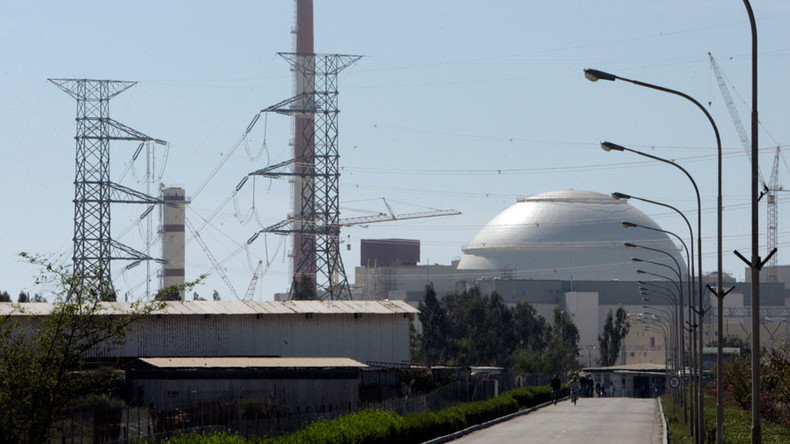 The completion of two Russian-built reactors for Iran's Bushehr nuclear power plant, which will start on September 10, could take just three years, said nuclear energy expert Hassan Beheshtipour in an interview with Sputnik.
According to him, all the problems holding up construction of the second and the third nuclear reactors for the Bushehr-2 power plant have been solved.
"This will be a turning point in the mutually-rewarding nuclear energy cooperation between our two countries, whose peaceful nature has been confirmed by the International Atomic Energy Agency," the expert said.
The 1,000 megawatts generated by Bushehr-1 accounts for just a seventieth of Iranian consumption, he added.
The head of Iran's Atomic Energy Organization Ali Akbar Salehi said last month that Russia might start the construction of the two $10 billion reactors at Bushehr almost immediately.
The Bushehr-2 nuclear power plant project will be guaranteed by the International Atomic Energy Agency, as the first unit at Bushehr has been. It will also fully comply with the non-proliferation treaty.
An agreement to expand civilian nuclear energy cooperation and build eight more nuclear reactors at Bushehr was signed between Russia and Iran in 2014.
Last year, Moscow offered a $5 billion state loan to Tehran to promote industrial cooperation, including the building of the Bushehr reactors.
Russia became the main contractor for the nuclear power plant in 1995 following a delay of almost two decades after the Islamic revolution and the Iran-Iraq war.
The plant began to generate energy in 2011. At the moment, the first unit is operating at full capacity.
You can share this story on social media: