Russia may expand Bushehr along with Caspian trade links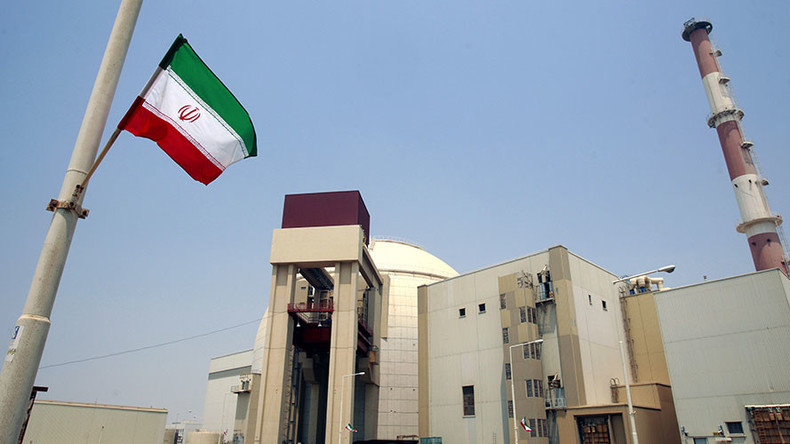 The construction of new reactors for Iranian Bushehr nuclear power plant may begin this year, Bloomberg cited the head of Iran's Atomic Energy Organization Ali Akbar Salehi.
"Russia may start the construction of two power units worth $10 billion for the Bushehr nuclear power plant," said Salehi, adding that work may begin almost immediately. The announcement comes after Vladimir Putin's meeting with the presidents of Iran and Azerbaijan on Monday.
Moscow has offered a $5 billion state loan to Tehran to promote industrial cooperation, including the building of more nuclear reactors at Bushehr.
Russia became the main contractor for the Bushehr nuclear power plant in 1995 following an almost two decade delay after the Islamic revolution and the Iran-Iraq war. The plant began to generate energy in 2011. At the moment, the first unit is operating at full capacity.
Two years ago, Moscow and Tehran agreed to build eight more nuclear power plants in Iran.
READ MORE: Tehran, Moscow agree to build new nuclear power plant - Iran's nuclear chief
During Monday's meeting, President Vladimir Putin and his Iranian counterpart Hassan Rouhani agreed to strengthen transport links, including a potential railway through Azerbaijan.
"If the rail link to Iran is built, it can take some share of the cargo that's being transported via Suez," Russian Transport Minister Maxim Sokolov told Bloomberg, adding plans for the railroad may be completed next year.
The sides also discussed a North-South transportation corridor which was touted by Azeri President Ilham Aliyev as a project of "great importance" in connecting Europe and Asia.
Part of the corridor will go along the west coast of the Caspian Sea from Russia to Iran through Azerbaijan.
The North-South corridor would have some advantages over existing routes, including going through the Suez Canal, according to an aide to Russian presidential advisor Yuriy Ushakov.
Russia would be able to use the new route to export goods to Asian markets and the Gulf region, said Elxan Shahinoglu, head of the Atlas research center in Baku. He added that the new corridor would also provide a shorter passage for Iranian goods to northern and eastern Europe.
You can share this story on social media: