Banks getting ready for 'economic nuclear winter'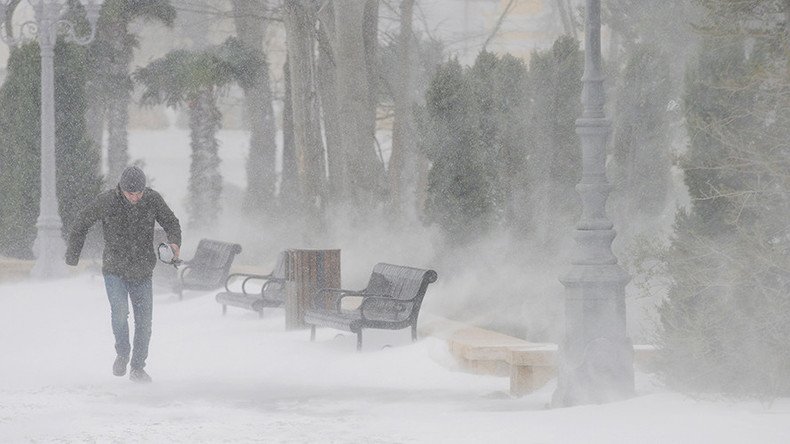 Weak corporate earnings, a banking crisis, and the Brexit vote are forcing banks to prepare for the worst case scenario in the second half of the year. According to CNBC quoting a major lender, banks are "preparing for an economic nuclear winter situation."
"This could mean triggering Article 50, a referendum in other European nations leading to a break-up of the euro or sterling hitting below $1.20 or lower. The banks are ready for anything now," the source in the bank told the broadcaster.
After the United Kingdom voted to leave the European Union in June, there have been talks a similar referendum may be held in France, the Netherlands and other countries.
"Markets hate uncertainty and the events this year have unfortunately created a lot of mystery around what is going to happen next," the source added.
Shares in the biggest banks have been plummeting. Deutsche Bank has lost almost 45 percent, Credit Suisse has lost 41 percent and the Royal Bank of Scotland went down 35 percent in 2016. Uncertainty and volatility has been spotted in all areas of the economy from mining to car production.
READ MORE: Portugal to bail out its biggest bank to the tune of €5bn
By far, Brexit has been the biggest uncertainty on the global financial agenda, but analysts urge companies to keep on working despite the unclear future and make steps to "de-risking and simplifying their businesses."
"I think the main problem for the second half of the year is the uncertainty caused by Brexit, though that's likely to persist for two years or more, so I suspect companies are likely to roll up their sleeves and get on with their business," Laith Khalaf, senior analyst at Hargreaves Lansdown told CNBC.
You can share this story on social media: