Portugal to bail out its biggest bank to the tune of €5bn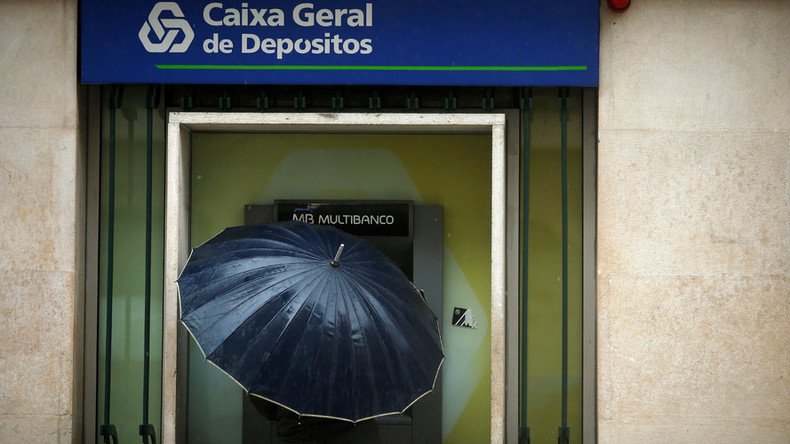 The European Commission and Portugal have agreed to inject up to €5 billion into the country's biggest and ailing bank Caixa Geral de Depositos (CGD).
The sum will include a €2.7 billion recapitalization provision, selling €1 billion in subordinated debt to private investors and converting €960 million of contingent convertible (CoCo) bonds into equity.
After Portugal had two bank rescues in 2014 and 2015, which has undermined investor confidence, its largest bank by assets CGD needs capital because of a number of bad loans.
Lisbon has been negotiating the deal with Brussels so the injection doesn't count as state aid and therefore not subject to the budget deficit. Portugal has vowed to slash the budget deficit to 2.5 percent of GDP in 2016 from last year's 4.5 percent.
"This is an innovative deal in Europe...This is good news not only for CGD but for the whole Portuguese banking system," Finance Minister Mario Centeno said. The recapitalization will be "in line with market conditions."
"The Commission's analysis is that the recapitalization takes place on market terms, since the expected return for the state is sufficiently high and are in line with what a private investor would have accepted," the bank said in a statement, stressing that the injection won't count as state aid.
After Caixa posted a net loss of €205 million in the first half of 2016 due to bad loans, the government ordered an independent audit of the bank.
Since 2008, Portuguese authorities have injected €10 billion to four other non-state banks. The country's financial sector has been blamed for poor lending practices and unpaid loans. Portugal also needed a €78 billion bailout in 2011 during the eurozone crisis.
You can share this story on social media: