Russia lifts ban on charter flights to Turkey, airlines start submitting requests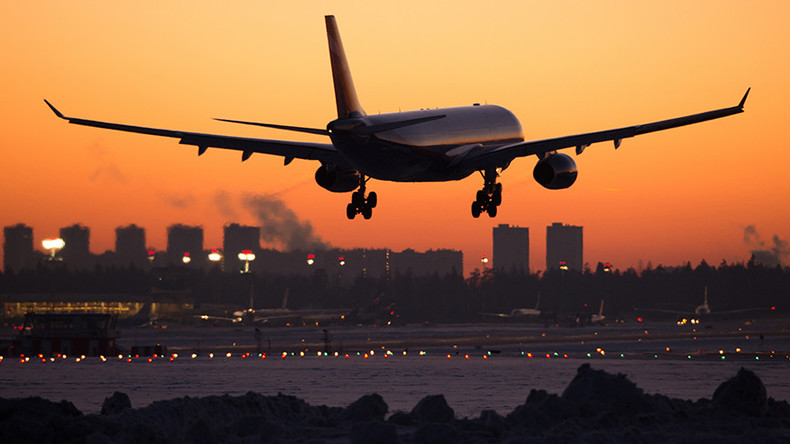 Russian airline carriers began filing requests to the Russian Transport Ministry for starting charter flights to Turkey after Prime Minister Dmitry Medvedev signed a decree which lifted the previous ban.
Russian Prime Minister Dmitry Medvedev signed the decree changing laws surrounding chartered air transportation between Russia and Turkey on Sunday.
READ MORE: Putin: Russia 'sincerely seeking' to restore relations with Turkey
"Airline carries have started submitting requests to Rosaviatsiya (the Russian Federal Air Transport Agency) for carrying out on-demand operations to the Turkish Republic. Thus, Russian air authorities are ready to provide necessary conditions for charter flights to Turkey, including issuing all relevant permissions," Russia Transport Minister Maksim Sokolov said, according to the Transport Ministry website.
Russia's decision has been welcomed by Turkish tourism representatives who hope to recover some 15 percent in losses which they suffered after the flow of Russian tourists had been shut down.
"With a number of steps taken by the Turkish and Russian leaders, we have started to see the inflow in Russian arrivals, although the [high] season is about to end. As the charter flights have not resumed yet, the arrivals are still in low figures. Around 200,000 Russian tourists are estimated to have visited Turkey through the scheduled flights, which had already resumed… This figure may reach 700,000 after the charter flights restart," Cem Polatoglu, spokesperson of the Tour Operators Platform, said, according to Anadolu Agency.
Charter flights to Turkey, a popular holiday destination among Russians, were subjected to limitations in November 2015 after Turkey's military shot down a Russian Su-24 air force jet near the border with Syria, killing two pilots.
Russia-Turkey relations deteriorated after the incident but thawed in June after Turkish President Recep Tayyip Erdogan expressed regret about the incident to Russian President Vladimir Putin and offered his condolences to the families of the deceased pilots.
READ MORE: Moscow to consider lifting Turkish food embargo
On June 30, President Putin responded with a decree ordering the government to take steps to drop restrictions on travel to Turkey. However the ban on charter flights was still in place due to recent instability in the country.
After the meeting of the two leaders on August 9, Putin announced Moscow's decision to resume charter flights to Turkey.
You can share this story on social media: