Putin: Russia 'sincerely seeking' to restore relations with Turkey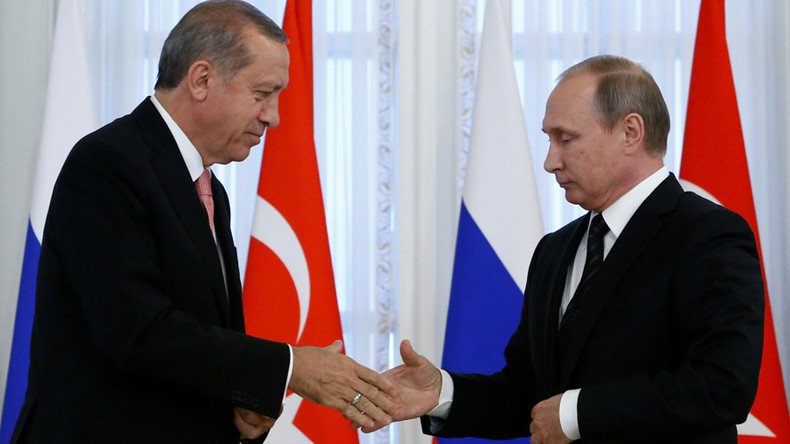 Russia is sincerely seeking to restore and develop relations with Turkey, President Vladimir Putin has said, emphasizing that the intention is mutual.
"We are sincerely seeking to restore full-fledged relations with Turkey, a friendly nation to us, a country with which we've been for years developing unique cooperation and active relations," Putin said during a meeting with Kazakh President Nursultan Nazarbayev on Tuesday.
The visit of Turkish President Recep Tayyip Erdogan to Russia on August 9 has shown that there is mutual commitment to cultivating and promoting bilateral relations, Putin added.
The Russian leader thanked his Kazakh counterpart for his intermediary role in mending relations between Moscow and Ankara. "As we can see now, your mission has succeeded," Putin said.
President Nazarbayev answered that while Kazakhstan has its own economic ties with Turkey, the Kazakh leadership has stuck by Russia. "If my help proved useful, I think that's good," Nazarbayev said.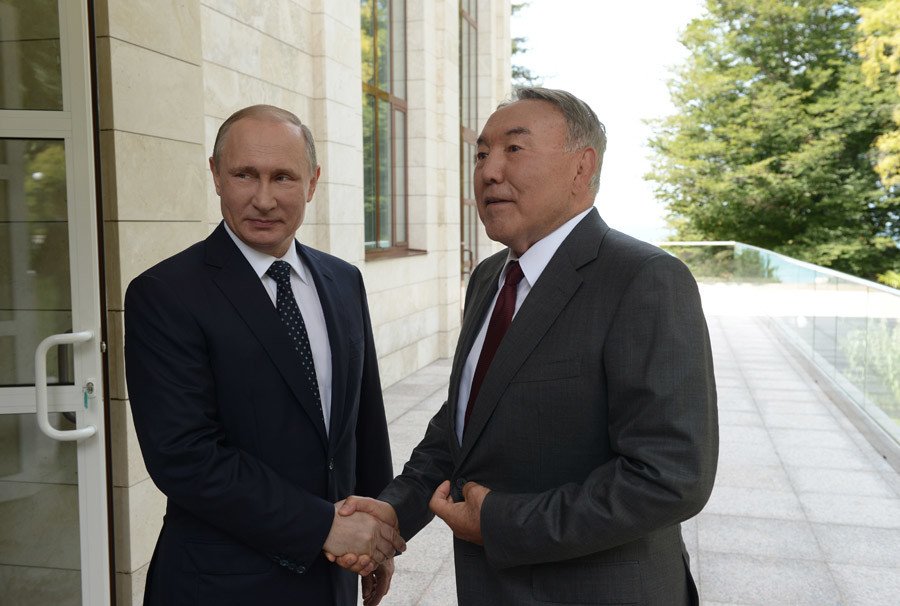 Ties between Moscow and Ankara were severely strained last November, when the Turkish Air Force downed a Russian military jet over Syria. One of the two pilots was killed, along with a marine who took part in the rescue operation. Following the downing, the Kremlin firmly insisted upon an apology from Erdogan over the incident, something he refused to do.
Putin described the incident as "a stab in the back by terrorists' affiliates," and it was followed by a strong response from Russia. Moscow imposed a number of sanctions on Turkey, including an embargo on food imports, a ban on the sale of package tours, and the introduction of a visa regime – measures that apparently sent Turkey's booming tourism industry into a nosedive.
Only in late June this year did Erdogan make a decisive step towards mending the strained relations by sending a letter to the Kremlin that was viewed in Moscow as offering an apology for downing the jet. The letter, quoted by the Kremlin, said Turkey was "ready for any initiatives to relieve the pain and severity of the damage done."
It took another month to negotiate the Turkish leader's visit to Russia.
"I believe that a new page will be opened [during]... the negotiations with my friend Vladimir [Putin]," President Erdogan told TASS in an exclusive interview ahead of the visit.
The one-day meeting in St. Petersburg also marked President Erdogan's first foreign visit since the failed military coup attempt in Turkey, which has strained relations between Ankara and the West.
WATCH MORE:
You can share this story on social media: