Russia's Nord Stream-2 pipeline is a 'bad deal' for Europe - Biden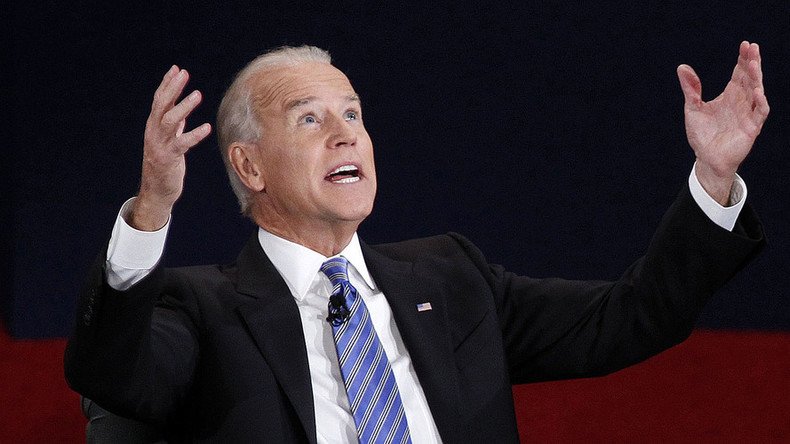 US Vice President Joe Biden says Washington regards Russia's Nord Stream-2 gas pipeline as a "bad deal" for Europe. Biden was speaking at a news conference in Sweden on Thursday.
Before the conference, a Swedish daily Svenska Dagbladet said Washington was intending to put pressure on Stockholm over its participation in the project.
According to the report, the US regards Nord Stream-2 as a Russian political tool designed to drive a wedge between European countries with different Russian gas supply needs. In addition, it is seen by Washington as a way to cut off Ukraine from transit revenue for Russian gas. Hunter Biden, the son of the US Vice President, is on the board of the Ukrainian private oil and gas company Burisma.
In May, Russian Foreign Minister Sergey Lavrov accused the US of trying to thwart the gas pipeline. He called America's attempts to block the project entirely political. Lavrov said Nord Stream-2 will increase Europe's energy supplies and improve the continent's energy security.
The pipeline aims to provide an additional direct route for Russian gas to Germany via the Baltic Sea bypassing Ukraine, and be able to deliver up to 55 billion cubic meters of gas per year.
Moscow is seeking alternative ways of pumping gas to Europe as it considers Kiev to be an unreliable partner. The gas transit agreement between Russia and Ukraine expires in 2019 and there's a possibility it will not be prolonged.
The project will follow the route of the existing Nord Stream, which opened twin pipelines through the Baltic Sea in 2011 and 2012.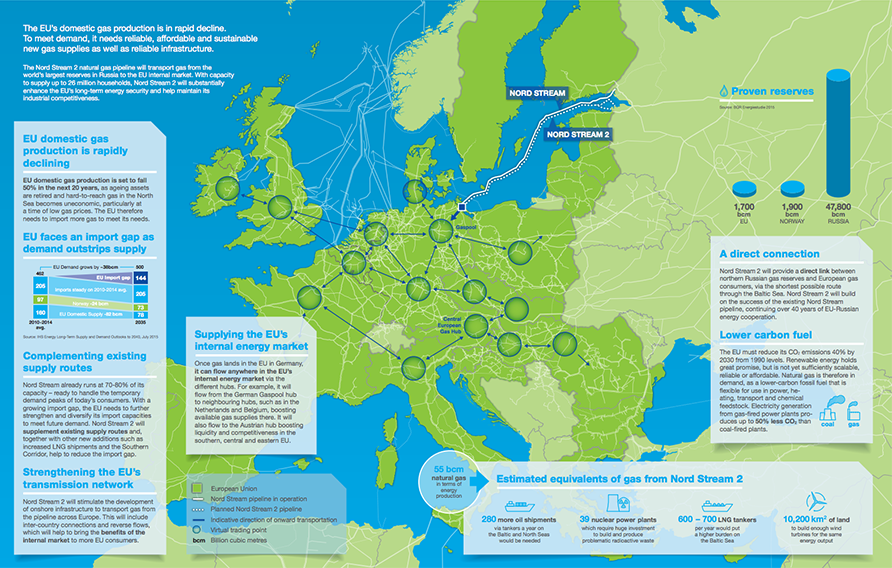 Initially, Gazprom intended to hold a 50 percent stake in the project with the other shares divided equally between Royal Dutch Shell, Germany's E.ON and BASF, Austria's OMV and France's Engie. On August 12 the companies left the joint venture under pressure from the Polish Office of Competition and Consumer Protection. A statement on the Nord Stream-2 website said all the participants will "individually contemplate alternative ways to contribute."
READ MORE: Bulgaria halts Russia's South Stream gas pipeline project after visit by US senators
Nord Stream-2 is not the first Russian pipeline to face harsh opposition from the US. In 2014, Bulgaria stopped the South Stream pipeline project on the recommendation of the EU, but the decision was announced after the country was visited by US senators John McCain, Chris Murphy and Ron Johnson. This August, Bulgaria changed its position on the pipeline, indicating it is willing to resume talks with Moscow.

You can share this story on social media: